SETsquared Bristol hosts a range of events from workshops, to regular networking evenings, tech showcases, to exclusive member events
Whether you're looking to collaborate, invest, or just want to mingle with the innovative tech companies in the SETsquared Bristol incubator, our events are a great place to start.
From workshops to help get your business off the ground, to investor showcases, there is plenty for our members and the wider community to dig into.
Public events:

12 October 2021 - Discover SETsquared Open Day
Calling all tech startups! Come to our Discover SETsquared Open Event to find out how we can help you take your business to the next stage.
13 October 2021 - SETsquared #Idea2Pitch event - apply to attend
Do you have a great tech business idea, but don't know where to start? Or are you unsure what to do next in order to grow your technology company? Then sign up for #Idea2Pitch to help hone your ideas, and shape them into a pitch for gaining interest or support in your venture.
Get invited to our events
Many of our events are invite only. If you'd like to opt into our events invites then please fill in this form to sign up.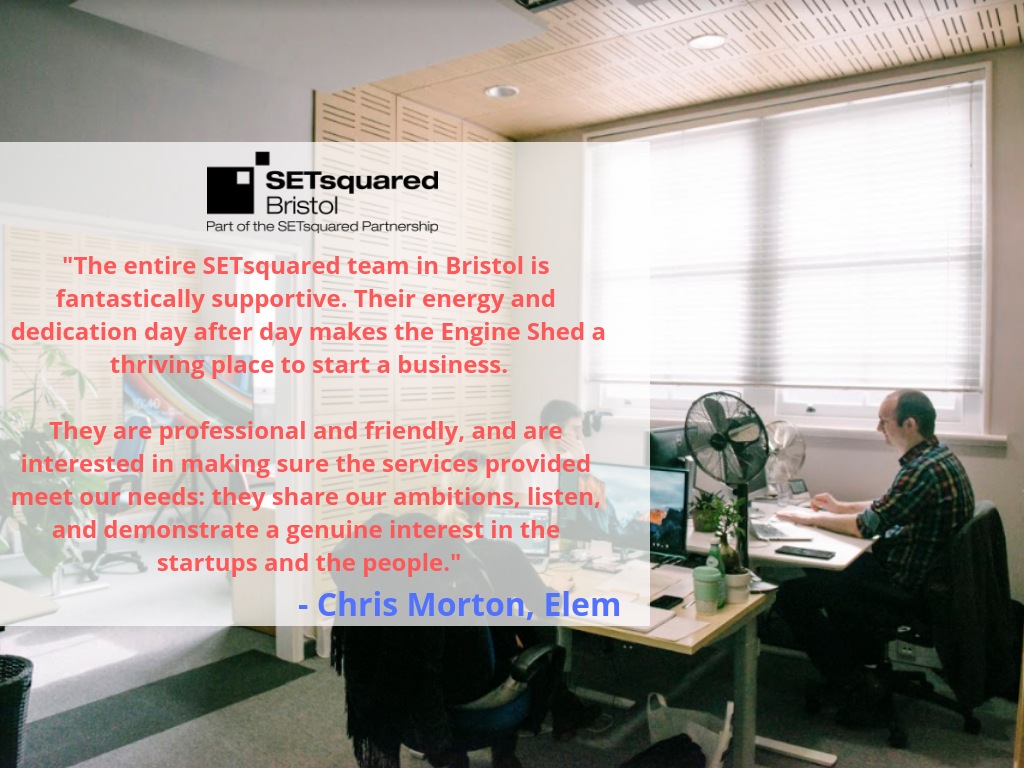 Fast track your technology business