Are you interested in investing, mentoring or supporting SETsquared?
We're always looking for experienced business review panel members and mentors to support our ventures, investors who might be interested in funding high-tech start-ups, and sponsors to work with us across our range of events.
If you'd feel you have something to offer SETsquared Bristol's ventures and would like to get involved, get in touch today.
SETsquared Bristol supports high growth companies. This means that many of our ventures will be fundraising at least once during their membership in the program.
To facilitate this, and in conjunction with the Engine Shed, we maintain great links with the investor community, from local high net worths and angels to international venture capital firms.
SETsquared Bristol does not invest or take an equity stake in member companies, so we act from a position of honest brokerr. We help our members become investment-ready and will suggest potential sources of investment and facilitate introductions through brokerage and networking events such as our annual Tech-Xpo showcase.
We therefore encourage anyone with an interest in investment activities to connect with us to enrich our knowledge of the ecosystem, and allow us to signpost potential funding sources to our members through our activities and events. Get in touch.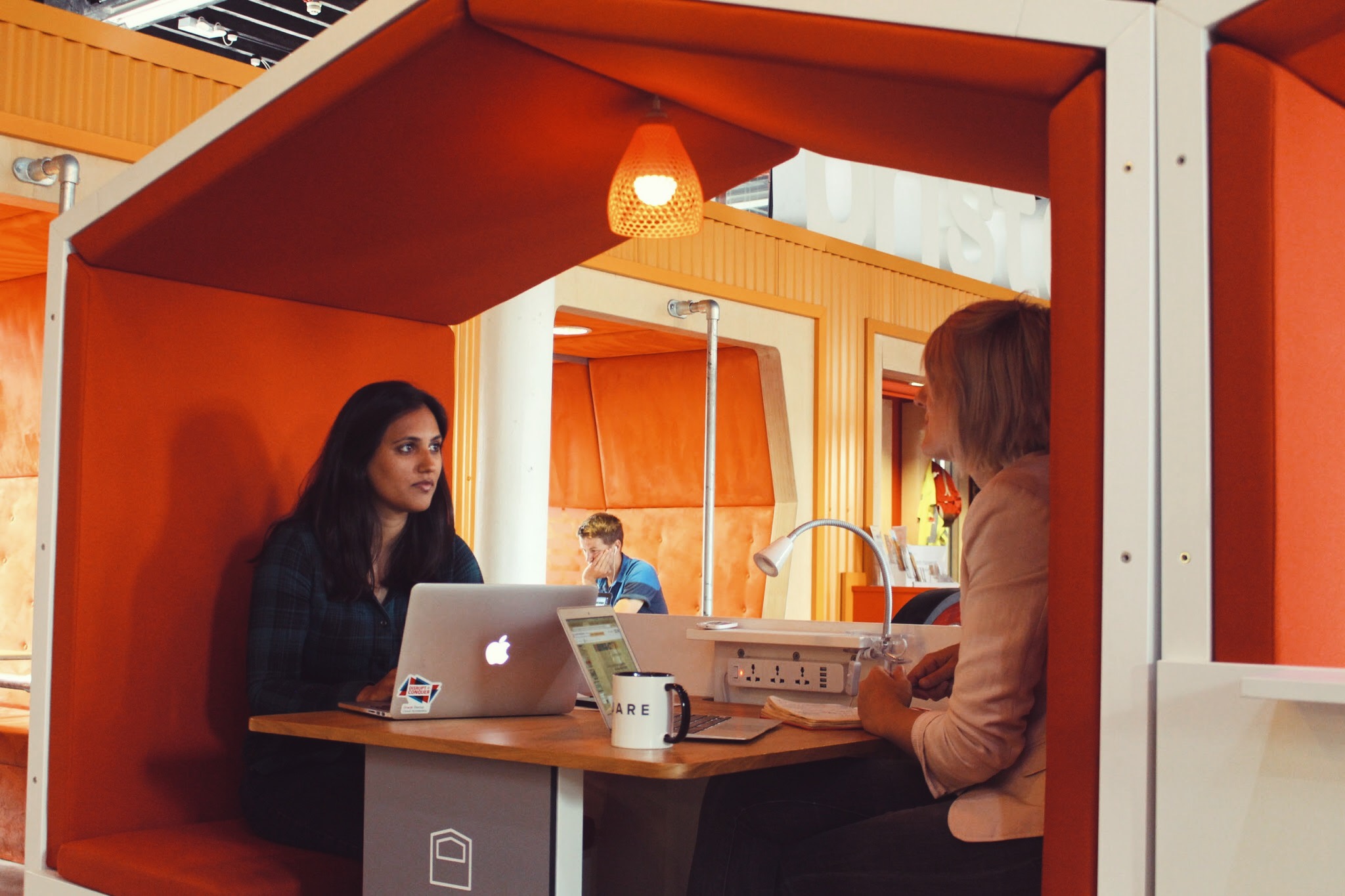 SETsquared Bristol maintains a high-quality pool of Mentors who offer their time for free, to mentor the founders or management teams of SETsquared Bristol ventures.
The relationship between a mentor and venture is not a fixed or contractually binding framework. It is a relationship that is mutually supportive and is likely to evolve as it develops as each party, by mutual consent, fine-tunes their behaviours and responsibilities.
"Having worked in several high tech start-up companies in the process industry, I felt the experience I had gained should be of use to others facing the same challenges as I had. Having heard of the good work of SETsquared, I approached them in April 2018 offering my services and within weeks, a 'speed mentoring' session resulted in me becoming a mentor to Industrial Phycology. Although this relationship is very recent both parties can readily see where I can add value, which is truly exciting and exactly what I was hoping for."

Dr Kim Thompson, Director, Microbial Technologies Ltd
A mentor's main purpose is to give the leadership team of a SETsquared Bristol venture additional ways of looking at and addressing business issues and challenges. They provide a depth of wisdom and fresh perspective and coach the leadership team on developing new strategies and techniques to improve their chances of success and enrich the entrepreneurial experience. Mentors aim to give the venture tools, techniques and idea's allowing them to approach business issues in a more creative and effective fashion.
Many of our mentors first engaged with SETsquared through volunteering as a panellist for one of our Business Review Panels. This gives the potential mentor a chance to meet a company, become more familiar with the SETsquared program, and for the team to see the potential mentor 'in action'. We also run mentoring workshops, speed mentoring events, and make direct introductions where we feel a member company will gain direct benefit from a mentor.
"With a background of 35+ years in the technology industry I'm a great believer in the value of "giving back" and helping early stage companies. SETsquared Bristol is a world class capability and it is a pleasure to be part of their ecosystem as a mentor. The team is excellent and the companies high quality. The processes to hook up mentors with companies are effective and level of effort and commit is flexible. There is also an excellent infrastructure in terms of training and support for both companies and mentors. I would strongly recommend to any start-up company or anyone looking to help start-ups in the Technology space."

Dr Rodger W Sykes, CEO and Chairman, Thalia Design Automation Ltd. 
Benefits for mentoring at SETsquared includes expanding your network, learning and development, discovering new innovative tech and giving back to the community. Mentors also get free access to our events, workshops and forums. Find out about our current mentors here, and please get in touch if you're interested in becoming a SETsquared mentor.
"I've been a mentor at SETsquared Bristol for a number of years and find it a rewarding and interesting experience. SETsquared offer a number of opportunities to help start-ups engage with mentors and make the most of their experience. From attending business review panels, to mentoring speed dating events, to clarifying how the mentor program works, it provides a framework that allows me on focus on creating tangible benefit to the start-ups. I have been lucky to mentor a number of companies, providing insight, knowledge and support. The companies are often very grateful for discussing with experienced business leaders, creating a win / win situation."

Mark Sage, Executive Director, AR for Enterprise Alliance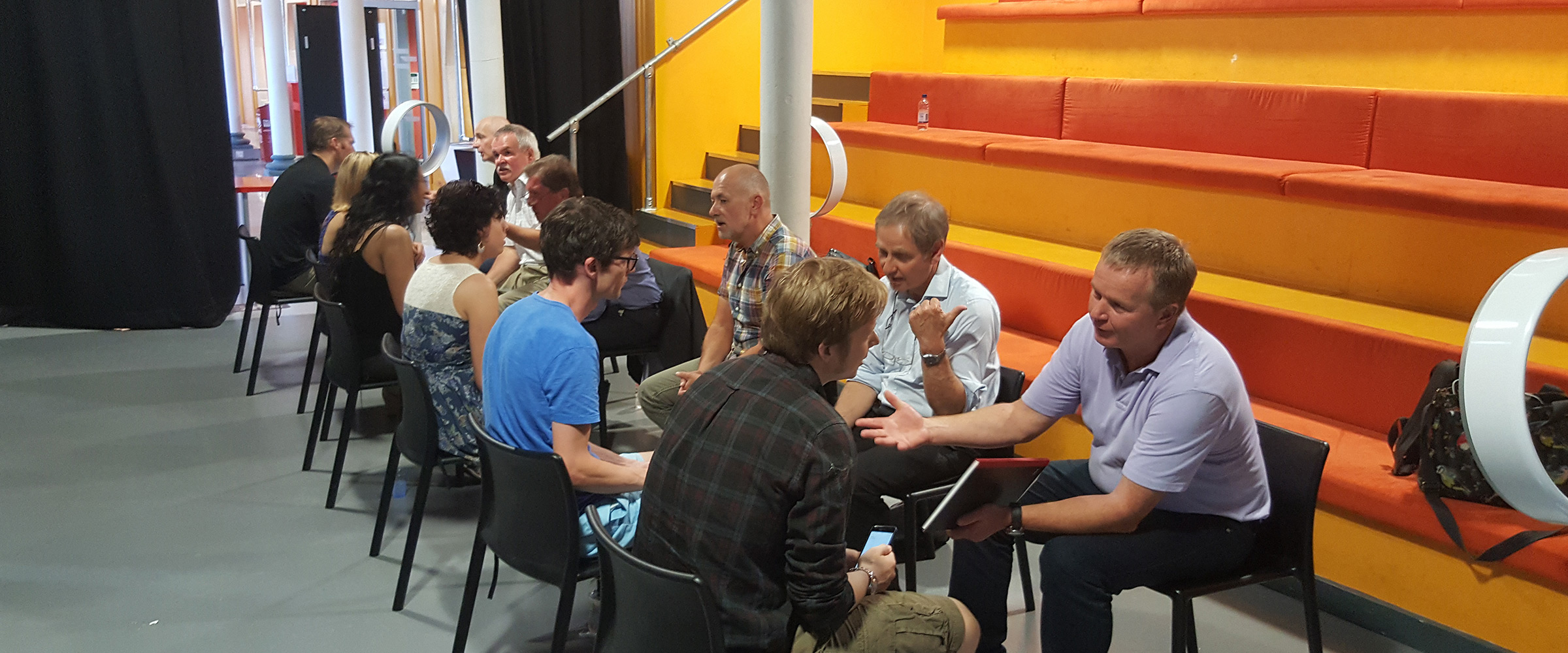 SETsquared Bristol ventures receive regular business review panels (BRPs) from experienced business people and members of the SETsquared team. BRPs help keep companies on track, by offering strategic advice on business plans, and the opportunity to share progress updates, and key business issues.
The panel is carefully selected to match each business' requirements, as many ventures find that a fresh pair of eyes means the experienced panel members can point out weaknesses before they become a concern. This aims to help members to take stock and make the best strategic decisions to progress their business.
BRPs are also a key part to ensuring continuation in the centre. The panel is in place to feed back to the centre director on the benefits SETsquared can bring to its ventures. Reviews also help companies by making recommendations on enterprise development, identifying areas that need support, and making key business introductions. Find out more about the role of a panellist in the link below:
SETsquared operates on a not-for-profit basis, and relies largely on support in kind from a number of professional service firms, investors, entrepreneurs, industrialists, and high-value members of our network
This allows us to deliver outstanding support for the high tech, high-growth businesses that we work with, as well as the wider tech cluster around Bristol.
Our sponsors benefit from the opportunity to connect with SETsquared Bristol ventures and associates, PR and networking opportunities, profile raising, and the reinforcement of their company's commitment to supporting tech start-ups in the region.
Our supporters help us add value to the start-up ecosystem and economy, and we organise a number of high-profile events each year, with opportunities for corporate sponsorship.
If you're interested in supporting SETsquared Bristol and the wider tech ecosystem, get in touch with our team today, and receive full information on our sponsorship opportunities.
"SETsquared and its ventures continue to be a cornerstone of our technology sector practice and we are very proud of our long-standing association with it. As well as our seventh consecutive year as main sponsors for the SETsquared Tech-Xpo, we have worked closely with the team at SETsquared since 2009, to provide a weekly, three hour, 'lawyer-in-residence' surgery to their members. This involvement has provided us with great opportunities to reinforce our commitment to the vibrant tech sector in Bristol, by working with the exciting high-tech, high-growth companies that SETsquared supports."

Nathan Guest, VWV