Are you a woman with a new business, business idea or side-hustle hobby who is looking for support to launch and grow your business?
To mark International Women's Day, we are opening applications for Enterprising Women 2.0, our fully funded pre-incubation programme for women-led businesses, in partnership with NatWest.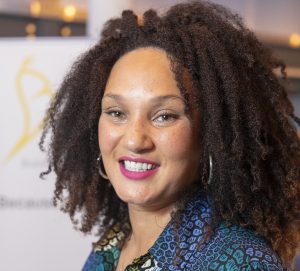 Now in its second year, Enterprising Women is designed to help women with businesses ideas get to the next stage of their development. Eighteen early-stage women entrepreneurs will be selected for the fully funded high-impact, low engagement programme. Over the course of the programme, they will receive access to mentoring, business advice and workshops, including how to fundraise. Enterprising Women 2.0 will culminate with a showcase and pitching event to recognise their achievements and launch their businesses.
At SETsquared Bristol, we are committed to ensuring access to business support is inclusive for under-represented groups. We recently announced record leadership diversity of our 80 members, with women making up 45% of founders and people from a BAME background making up 23%. These figures compare favourably to the UK national average where less than 10% of women are CEOs in tech companies and less than 9% are senior tech leaders from a BAME background.
Monika Radclyffe, Centre Director, said:
"NatWest's Rose Review states that 'advancing female entrepreneurship represents a £250 billion opportunity for the UK economy'. This is one of many reasons why we are committed to ensuring that women receive the best support to realise their business ideas."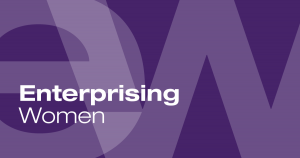 Cheryl Gourlay, National Women in Business Manager at NatWest, said:
"At NatWest, female entrepreneurship is a huge focus for us and given the disproportionate impact of the Covid-19 pandemic on women-led businesses, there is no better time than now to be amplifying this support in whatever way we can. We already work with a number of great women-led businesses across South West, so the opportunity to support SETsquared for a second year to deliver their female entrepreneurship programme is hugely exciting."
In 2020, Enterprising Women 1.0 supported a diverse range of businesses, ranging from AI for creative industries to hydroponic systems for indoor gardening.
Since joining the inaugural programme, breastfeeding support app, LatchAid, have won multiple Innovate UK funding competitions and are working with three NHS trusts to pilot their app.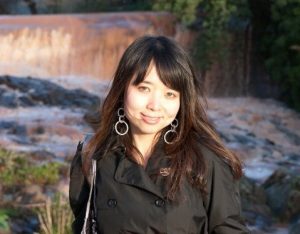 Dr. Chen Mao Davies, Founder and CEO of LatchAid said:
"The Enterprising Women programme helped me to connect with inspiring female entrepreneurs, learn from well-designed training programmes, and benefit from invaluable mentorship. I would wholeheartedly recommend all female entrepreneurs to join this amazing programme and community!"
Katie Donovan-Adekanmbi, Founder of inclusion and cohesion specialist BCohco said:
"The Enterprising Women Programme kept me plugged in at a very uncertain time. I am still reaping the benefits of the networking opportunities that were provided. Our purpose driven business continues to grow from strength to strength."
Women founders and budding entrepreneurs interested in applying to Enterprising Women 2.0 are encouraged to sign up to the programme online launch event on Thursday 22 April from 5.30-7 pm. The programme application deadline is 8 May 2021 and is open to tech, tech-enabled and non-tech businesses.
Recent News, Blogs and Stories
Fast track your technology business