SETsquared Bristol alumnus, Gapsquare, has announced that from today, 2 August 2021, the company is joining XpertHR.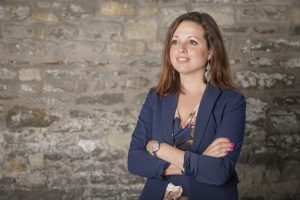 Gapsquare is aware that a shift towards a fairer world of working is becoming increasingly important to both employers and employees. Around the globe, businesses are grappling with evolving legislation and the expectations of an up and coming workforce who prioritise diversity and fairness in the workplace.
The Bristol company provide HR and reward professionals and inclusive employers with actionable insights about their company's existing pay gaps through their innovative and intuitive software, FairPay® Pro, alongside tailored consultancy and up to date research from an expert team with decades of experience in this field.
XpertHR are a global organization who empower employers to adapt to the ever-changing HR landscape. Their in-depth knowledge of reward-data, benchmarking and dealing with employee data will allow Gapsquare to support a wider range of inclusive employers who are passionate about doing the right thing. Gapsquare's innovative software and expertise will strengthen XpertHR's compliance, best practice and reward offerings in both the U.K. and U.S.
Using Gapsquare's expert knowledge, XpertHR will  be able to address the pay equity challenges faced by organizations by leveraging Cendex, its advanced, live reward-data solution.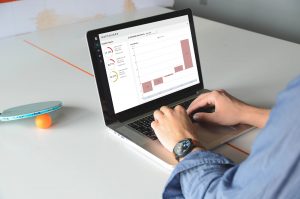 Dr. Zara Nanu, CEO and Co-founder, comments: "We know for many businesses transparency around compensation fairness and pay reporting is high on the agenda. Gartner research indicates that over 80% businesses globally are driven to take action around pay equity and pay gaps as the workforce is changing and younger generations entering the workforce are increasingly interested in transparency, sustainability and equality. By joining forces, XpertHR and Gapsquare are better equipped to support our customers' evolving needs and those of the businesses around the globe."
Scott Walker, Managing Director XpertHR, says: "I am excited to bring Gapsquare into the XpertHR family. Our mission is a simple one: to create purposeful workplaces for every person in every organisation. Both businesses are dedicated to improving the experiences of millions of working professionals around the globe. By combining Gapsquare's advanced technology with XpertHR's expertise in reward data, we can better equip employers to build a world where work is inclusive, where pay meets value and diverse talent thrives."
XpertHR will retain the trusted Gapsquare brand, and Co-founders Dr. Zara Nanu and Ion Suruceanu will continue to lead the business with the support of the XpertHR leadership team.
Fast track your technology business