SETsquared Bristol's #Idea2Pitch workshop will return on 23rd October to help new technology companies sharpen their business ideas and pitches. Attendees will receive business support and advice from SETsquared Bristol's Entrepreneur-in-Residence, Greville Commins, and will have the opportunity to practise their pitches amongst peers.
#Idea2Pitch is a free opportunity for technology businesses to make connections with a business mentor and expert, and contemporaries in the start-up community. Now in its third year, the bi-annual event has provided support to more than 50 tech businesses with advice on successfully launching a start-up, developing a product and raising investment.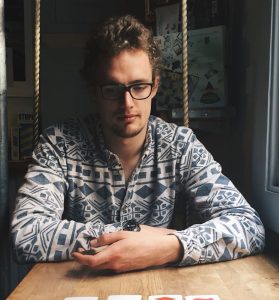 AI-powered recruitment service, DotWorks, has recently accepted residential start-up membership at SETsquared Bristol after fine tuning their business ideas at #Idea2Pitch in October 2017.
DotWorks Founder and CTO, Nemo D'Qrill said:
"The #Idea2Pitch workshop was very well organised and helped us refine our pitch. The skills we learned at the event directly impacted our successful application to SETsquared Bristol. We are looking forward to learning even more during our time at the incubator."
SETsquared Bristol Centre Director, Monika Radclyffe, said:
"Previous #Idea2Pitch events have reaped positive results for attendees, and we are looking forward to meeting a new and exciting range of tech companies in October. We launched these workshops to offer support for businesses who need help refining their ideas and pitches, and it is encouraging to see some of them going on to join the SETsquared incubator having benefited from the knowledge and insights learned at #Idea2Pitch."
SETsquared Bristol are hosting #Idea2Pitch at St Pauls Learning Centre to connect with and upskill entrepreneurs from diverse communities and are committed to improving the access that Black, Asian and Minority Ethnic (BAME) tech entrepreneurs have to business support.
If you think your business would benefit from expert insights and advice on developing your pitch, apply to attend #Idea2Pitch on 23rd October here.
For more information on SETsquared Bristol news, opportunities and events, sign up to receive the monthly newsletter.
Recent News, Blogs and Stories
Fast track your technology business