Eleven startup companies from Bristol's world-leading tech scene have been shortlisted to pitch and demo their innovative products at our flagship Tech-Xpo 2021 event on 30 June.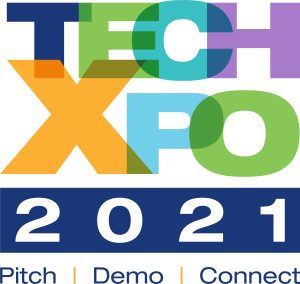 The companies competing for the Best Elevator Pitch are: AI Labs, Airway Medical, Brijj, Cotham Technologies, Data³, Ferryx, Groundwaves, Kaedim, Radii Devices, Stratiphy and Yello Butterfly. The annual showcase will be hosted as a hybrid event for the first time in its 17-year history, blending the best of both worlds with live pitches from Engine Shed, along with a wider national audience of influential investors and potential business partners online to network and interact with the live demos from pitching companies.
Previous winners of the coveted 'Best Elevator Pitch' award include KETS Quantum Security, world leaders in quantum cryptography hardware solutions, and LettUs Grow, a pioneering aeroponic technology provider for indoor and vertical farms.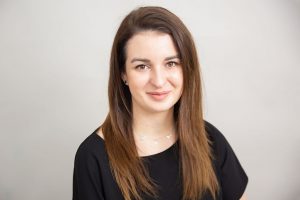 Ferryx, is one of this year's pitching companies, a biotech spinout from the University of Bristol innovating in inflammatory disease treatments.
Jennifer Bailey, CEO of Ferryx said: "Tech-Xpo gives us a great opportunity to share our plans to improve the lives of millions of people suffering from gut inflammation and to network with people who may be able to join us on our journey".
Also competing for 'Best Elevator Pitch' is industrial AI democratisation scaleup, AI Labs, who are working with leading blue-chip companies such as GKN Aerospace, BAE Systems and Leonardo.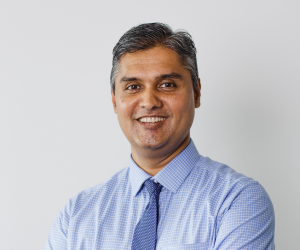 Kiran Krishnamurthy, CEO of AI Labs said: "AI Labs are really excited to be shortlisted for the Tech-Xpo pitching event as it provides an excellent platform for us to widely connect and communicate our business offering. The event gives an opportunity for us to attract both talent and customers and be part of this amazing AI enabled business transformation journey!"
Monika Radclyffe, SETsquared Bristol Centre Director, said: "We're thrilled to bring our startup community together again with the wider tech ecosystem to celebrate incredible innovation and growth. This year's event features talent from a diverse range of sectors, from createch to healthtech, each with disruptive technologies and the ambition to make an impact in the world."
Regional law firm VWV are the headline sponsor for the 11th successional year, with support sponsorship from Corrigan Accountants and QTEC. VWV and Corrigan Accountants are dedicated supporters of local tech innovation, each offering their pro-bono services to support SETsquared members. QTEC is the University of Bristol's pre-incubator for innovators of quantum inspired technologies.
The winner of Tech-Xpo 2021 Best Elevator Pitch will be announced on 1 July. Watch the recording of last year's Tech-Xpo and join the Twitter conversation using #TechXpo21.
If you are an investor interested in attending the event, please email bristol@setsquared.co.uk for an invite.
Information about exhibiting companies
AI Labs simplify and democratise the use of AI across your organization, enabling you to start monetizing your data assets and gain competitive advantage.
Airway Medical are developing novel, portable airway management suction units.
Brijj is a project management tool for a data driven world.
Cotham Technologies is a no-code mobile app development platform that builds native app solutions with superior mobile experiences at a lower cost.
Data³ is an award-winning UK data agency and the creator of myDATA³ – the all-in-one place business dashboard.
Ferryx are developing safe and effective bacterial products for the treatment and prevention of gut inflammation.
Groundwaves captures the power of sound, enabling you to feel the live music experience.
Kaedim are making 3D creativity frictionless.
Radii Devices are changing how external medical devices are designed for perfect fit, faster.
Stratiphy create personalised investment strategies, that make it easy to track your sustainability and make an impact.
Yello Butterfly Communications are working towards bridging the gap between the literate and pre-literate worlds.
For more information on SETsquared Bristol news, opportunities and events, sign up to receive the monthly newsletter.
Fast track your technology business