The lifeblood of growing a business isn't only the access to world-class business support, but also the access to a supportive community, valuable network and a space to bring teams together to create and innovate. During the pandemic, we've seen that working from home has its challenges, including the loss of face-to-face interaction and getting teams together.
At SETsquared Bristol, many of our members have growing teams which they need to accommodate with flexible office space to support the new ways of working.  We have adapted our office space model to support this.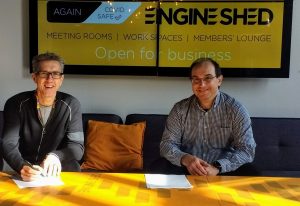 This week we are delighted to welcome back alumnus and University of Bristol spin-out, Zeetta Networks to three of our private offices to accommodate their expanding team who will use the offices on a rota system. Zeetta became a member in 2015 and have now grown to a team of 30.
Vassilis Seferidis, CEO of Zeetta Networks, said:
"We wanted to be in a building where there was a great ecosystem and opportunity to be amongst commercial startups. SETsquared provided us with the environment and support to grow rapidly until we outgrew the office space as a team of more than 20. Nearly 3 years later, we have now returned to SETsquared, and we're delighted that they can support us with flexible office space for our continued growth."
We have also welcomed 3 well-known Bristol businesses and charities as short-term office tenants, Soil Association, City to Sea and ADLIB. Our private offices are now available to let by both SETsquared members and non-members.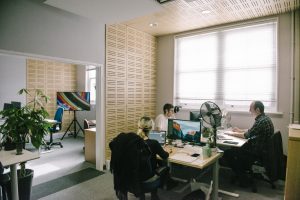 Many early-stage SETsquared startups begin in the vibrant community of our shared office space before expanding into private offices as they grow. SETsquared member, Radii Devices, is becoming one of our newest resident members, upgrading from virtual membership.  Airway Medical, who have recently received Innovate UK funding for their medtech device, is expanding into our private offices having started as a virtual member and progressing through the shared office space. Whilst LivMD, a health and wellness startup, has recently moved from our shared office into one of our dedicated spaces to grow their team.
Jessica De Marco, Sales and Customer Care Manager at Liv MD, said:
"SETsquared Bristol has provided us with a great space amongst an amazing community of entrepreneurs. For us it's been essential to access safe and flexible office space during the pandemic."
We offer different levels of membership to support startups on their individual business trajectories. Members have the option to rent office space or become a virtual member, where they can access all the benefits of our community, minus the office space. Over the last few months we have also  accepted a plethora of diverse startups onto our virtual incubation programme, including Dynamerse, Ferryx, Kaedim, Metasonixx, Reality Check Productions, Stryve and Vizniti.
Are you interested in joining our community or growing your technology business at SETsquared Bristol? Get in touch.
For more information on SETsquared Bristol news, opportunities and events, sign up to receive the monthly newsletter.
Fast track your technology business