SETsquared Bristol's success is defined by our ventures achieving their full potential.
For each company growth means something different: investment raised; new jobs created; products launched or customers gained.
At SETsquared we capture this by measuring "Indicators of Success":
(Data updated 18/01/2019)
Over 80 active members
SETsquared Bristol members collectively raised over £82 million in 2018
Our members' companies achieved turnover revenues of over £43.5 million in 2018
Put together our member companies currently employ over 1,100 people
The percentage of female Founders/CEOs has risen to 23%, compared to 15% the year before. Currently 14% of Founders/CEOs are BAME. SETsquared is striving to improve its member's representation and access to business support.
Sector diversity is another strong point for the incubator, with members spanning 23 industry types, from aerospace to agriculture.
Total companies applied: 475
Total companies supported: 200+
Some early-stage companies we support, turn out to be not ready for the market, or their proposition once tested is unlikely to become a growth business. In these cases we help the founder(s) bring the business to what we call a "safe landing" - prior to starting trading or taking investment. We also see that as a form of success.
As part of the wider SETsquared partnership we also contribute to some amazing success indicators: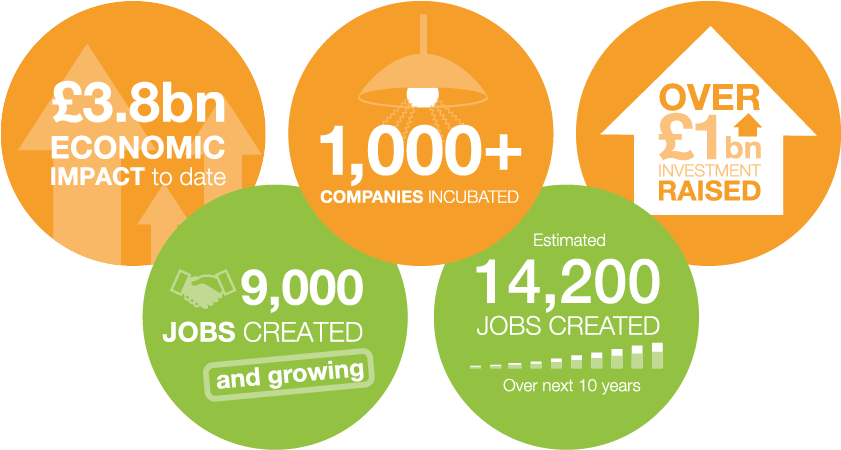 "The SETsquared community and the wider Bristol start-up ecosystem is a constant source of motivation and inspiration for us, and the Tech-Xpo event is a great demonstration of the thriving and supportive scene we've got here in Bristol. We're excited for Our Canary's future as part of it."

Lisa Matthews, HellyHolly and Our Canary CEO
How to apply
Are you ready to start growing your technology business?