SETsquared Bristol's success is defined by our ventures achieving their full potential.
For each company growth means something different: investment raised; new jobs created; products launched or customers gained.
At SETsquared we capture this by measuring "Indicators of Success"
In 2017 we had a record year.
The world-class incubator has over 80 active members.
SETsquared Bristol members collectively raised over £119m in 2017, an increase of £71.2m in funding on the previous year
Our members' companies achieved turnover revenues of over £70 million
Put together our member companies employ 1,300 people in tech jobs
Sector diversity is another strong point for the incubator, with members spanning 37 industry types, from aerospace to agriculture.
Lisa Matthews, CEO of HellyHolly, which developed Kairo said:
"The SETsquared community and the wider Bristol start-up ecosystem is a constant source of motivation and inspiration for us, and Tech-Xpo is a great demonstration of the thriving and supportive scene we've got here in Bristol. We're excited for Kairo's future as part of it."
Some early-stage companies we support, when we get 'under the bonnet', turn out to be not ready for the market or their proposition once tested is unlikely to become a growth business. In these cases we help the founder(s) bring the business to what we call a "controlled stop" - prior to starting trading or taking investment. We also see that as a form of success.
As part of the wider SETsquared partnership we also contribute to some amazing success indicators.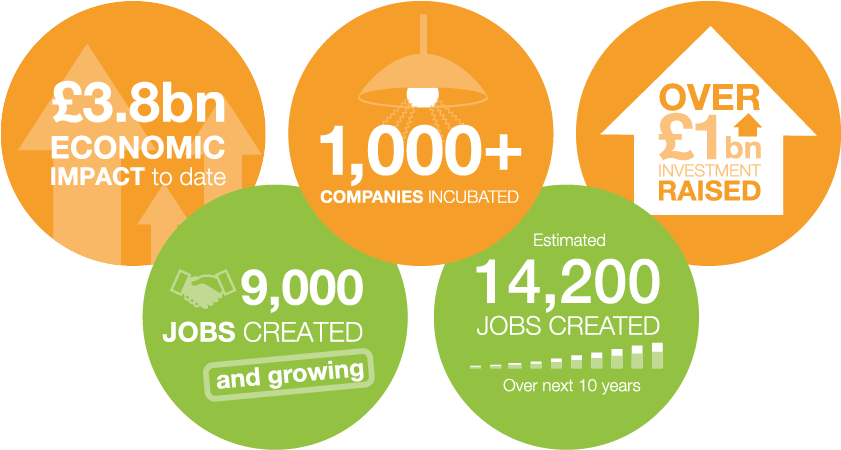 Data updated: 01/11/2018
Current members: 84
Employees of current members: 1327
Companies applied since 2007: 475
Companies supported since 2007: 200+
Amount of combined investments raised in 2017: £119m
Amount of combined investments raised in 2018: £33.5m
How to apply
Learn how to apply if you are now ready to complete our online application form.