Bristol Technology Festival (BTF) has unveiled a packed schedule for its tech showcase event, taking place next week, 11-15 October 2021.
Now into its third edition, BTF is an annual celebration designed to bring together events, people and communities to share, learn and explore technology developments in the southwest region. Events will encompass a range of sectors from green and sustainable technology to legal and finance.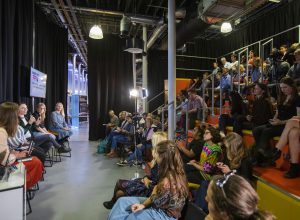 This year's showcase includes over 50 events including our own Discover SETsquared event, and Inspiring Women and Girls in STEAM for Ada Lovelace Day, in collaboration with Engine Shed.
The theme which wraps around many of the events through the week is 'changing the face of tech', with the emphasis on taking tangible action beyond simply talking about a lack of diversity and inclusion. As well as demonstrating the best of what the area's tech space has to offer, BTF 2021 aims to bring together like-minded organisations ready to inspire wide-reaching change.
It is not too late to get involved. For individuals and organisations interested in attending or hosting an event, there is still time to book tickets and submit proposals.
BTF 2021 would like to thank Headline Partner Softcat for its indispensable support of BTF 2021. Event organisers are also grateful to Deloitte for sponsoring the Bristol Technology Festival Launch Event, on Thursday October 7 which will be held at Engine Shed.
Here, the exclusive launch evening will be a chance for senior leaders and technology influencers from across the region to network, share ideas and see each other in person, with speaker contributions coming from the likes of Moneyhub, Deloitte and Softcat.
Changing the face of tech
Among the many highlights of this year's festival is a fireside keynote chat with Antonia Forster, followed by Createch 'Ones to Watch 2021'.
The talk with Antonia is scheduled for Monday October 11th, 12:00-14:00, at Engine Shed. Named one of Bristol's "Women to Watch" in STEM, Antonia has won a number of awards as a prominent LGBTQ+ speaker and activist, with a TEDx appearance now racking up 150,000 views online. It is expected to be one of many events held throughout the week that inspire both more women to pursue careers in the tech sector, and organisations to provide greater opportunities and promote diversity.
The CIC Createch Ones to Watch highlights 100 inspiring examples from all around the UK which bring together creative skills from industries such as fashion, film & TV production, video gaming, music, design, animation and advertising with innovative uses of technologies. This year 20% of the 2021 Createch Ones to Watch come from Bristol and the South West, demonstrating the depth of talent from the sector in our city region. The panel will introduce some of these innovative businesses, including our members Condense Reality and Stornaway, and explore what it is about the city which generates a productive crossover between creativity and technology.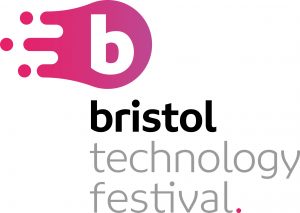 What else to expect at BTF 2021
Diversity is the name of the game when it comes to the group of volunteers helping to coordinate the festival.
Among them are representatives from Engine Shed, Hargreaves Lansdown, Newicon and TechSPARK, with events throughout BTF being crowdsourced from organisations across the city of Bristol.
These include tech companies, public bodies, schools, community interest groups and charities, with events open to a huge variety of guests – from tech professionals and businesses to individuals wanting to know more about the area's digital industries.
Between them, a huge variety of discussions and other activities will be open to attendees:
Discover SETsquared – Discover SETsquared is SETsquared Bristol's open event where you can find out about our business support programme and meet the team. The next event is Tuesday 12 October from 4 – 5 pm and includes a talk from Zoe Colosimo, COO of our alumnus, Neighbourly.
Inspiring Women and Girls in STEAM – celebrating Ada Lovelace Day – Engine Shed and SETsquared Bristol bring together a panel of women in STEAM (Science, Technology, Engineering, Arts and Mathematics), including Jenny Button of our member Emm, to talk about their tech careers that have developed into something much more entrepreneurial.
#Idea2Pitch – Do you have a great tech business idea, but don't know where to start? Or are you unsure what to do next in order to grow your technology company? Then sign up for #Idea2Pitch event hosted by SETsquared Bristol to help hone your ideas, and shape them into a pitch for gaining interest or support in your venture.
SPARKies awards – TechSPARK, a not-for-profit network dedicated to connecting, educating, and strengthening the digi-tech cluster in the West, will be hosting its annual SPARKies awards. Now in its ninth year, the awards showcase the very best in people, products and companies that make up the tech sector in the region.
This year's Bristol Technology Festival will also witness the launch of the Festival Community Partner initiative. Here, businesses have the opportunity to become one of 50 community partners, with all funds invested helping to secure the long-term future of the festival.
For more information and to view the schedule for BTF 2021, visit www.bristoltechfest.org
To submit an event proposal, complete the form here.
For more information on SETsquared Bristol news, opportunities and events, sign up to receive the monthly newsletter.
Fast track your technology business