Video technology and AI specialist, One Big Circle, has secured significant investment and growth thanks to the addition of previous SETsquared Bristol members, David Harris and Toby Hughes to the board.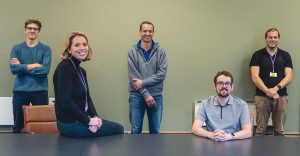 Both pioneers in the technology industry, David and Toby have joined the 15 strong One Big Circle team as Executive Chairman and Non-Executive Director, respectively.
Established three years ago by a team of four successful technology experts, Ian Packer, Emily Kent and Bristol University alumni Barnaby Kent and Sam Low, One Big Circle is now based in the iconic Engine Shed, close to Temple Meads Station. One Big Circle is a trusted product and services supplier in the field of Intelligent Video, supporting organisations such as Network Rail, Transport for Wales, and Siemens.
Using in cab technology, One Big Circle provides real time video footage that is instantly accessible online, supplying valuable data and insight directly from the train to the Cloud.
David Harris comments:
"The team at One Big Circle has done astonishingly well to grow from nothing to an established and profitable business by offering Intelligent Video Solutions tailored to the rail industry in a short period of time. Toby and I aim to help lay the foundations for that second phase of growth and realising the vision of becoming a larger player with several channels to market for One Big Circle's SaaS (software licensing and delivery) offering. We'll do this by supporting further development in machine learning and AI and aligning this with the funded areas of our chosen markets."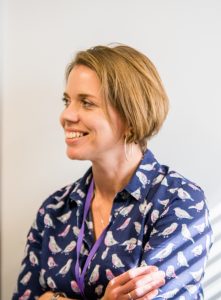 Emily Kent Co-Founder, One Big Circle: "We are thrilled to have two such successful tech industry pioneers bring their expertise to our board. Both David and Toby will bolster the One Big Circle team by offering their wealth of experience to bring us to the next level of growth for our business."
One Big Circle is one of the alumni members of SETsquared Bristol, with the team still playing an active role in the dynamic support programme, providing insight and advice through talks for current members, local STEM engagement with schools and student internship opportunities.
Discover more of the companies SETsquared incubate here and sign up to the monthly SETsquared newsletter to keep up with news, events, opportunities and more.
Fast track your technology business