A cohort of 18 women who are incubating their startups through SETsquared Bristol's Enterprising Women programme, supported by NatWest, will showcase their new products and services at a blended pitching event on 27th October 2020.
The Enterprising Women Showcase will be publicly live streamed and those watching can find out about the new women-led innovations immerging from this diverse group of Bristol-based startups, with sectors ranging from AI to hydroponic systems.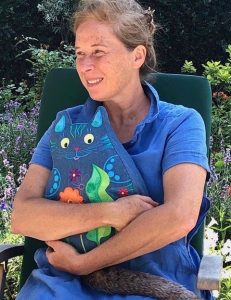 The inaugural Enterprising Women one-year programme was launched by SETsquared Bristol in early 2020 to help women-formed businesses (tech, tech enabled and non-tech) to access SETsquared Bristol's world-class business support and launch a crowdfunding campaign. This final event will showcase the entrepreneurs' progressions through the programme, launch their products and services and allow virtual attendees to connect with the founders online following the event.
A member of the Enterprising Women cohort, Annie Lywood, CEO of Bonnie Binary, said:
"I've derived great value from the SETsquared Enterprising Women Pre-Incubation programme, the support provided has helped me to grow my sensory huggable business, Bonnie Binary. The workshops and mentor guidance put me in a strong position to launch my crowdfunding campaign, which is now live."
Cheryl Gourlay, NatWest Women In Business Manager, said:
"We're so pleased with the way in which SETsquared have reached and inspired women of all ages across the Bristol and Avon region, helping create a new generation of inspirational women entrepreneurs. The South West is home to so many talented women who NatWest want to see succeed, which is why our grant support of this project was so important to us. We're looking forward to seeing SETsquared and the women it is supporting achieve even greater success in 2021."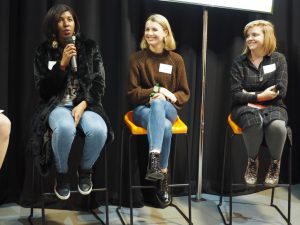 Steve Edwards, Centre Director at SETsquared Bristol said:
"We're dedicated to ensuring that quality business support is inclusive and accessible. Running the Enterprising Women programme has allowed us to extend our services beyond our usual focus of tech incubation, and provide the best start for these talented women to turn their ideas into commercially viable business propositions."
During the course of the programme, each founder received specialist mentoring and coaching, a series of workshops, access to SETsquared's Advisors-in-Residence, as well as support to launch a crowdfunding campaign. SETsquared Bristol was awarded a £20,000 grant by NatWest to run the programme due to its success and expertise in growing businesses, its business support provision and its commitment to diversity.
You can register to watch the Enterprising Women Showcase live stream here.
If you're interested in applying for the next Enterprising Women programme, sign up to receive SETsquared Bristol's monthly newsletter for the next callout.
Enterprising Women cohort 2020:
A&K's Playground delivers live experiences and events to connect people with intergenerational play.
BCohCo is building cohesive communities using a grassroots, systems thinking approach, to promote the cross-pollination of ideas on DICE (Diversity, Inclusion, Cohesion, Equality) matters.
Bonnie Binary exists to help people with physical and cognitive challenges to interact in new ways with domestic technology through beautifully-designed functional controls.
Buttercup Learning is a content and design studio that produces family friendly content across augmented reality books, apps and online courses.
Dodoodem makes it easy to save, share and organise the things you love online.
Eco Innovative System (EIS) designs hydroponic systems for customers who are interested in indoor gardening to grow fresh, organic and high quality vegetables and herbs.
Ending stigma (ES) is a mental health platform connecting psychologists with those in need and provides employees with mental services via their employer.
Engineer2Engineer (E2E) is an engineering skills platform aimed to build an active and co-operative learning environment for engineers across multiple disciplines.
Ferryx is developing safe and effective live bacterial therapeutics for people with Irritable Bowel Syndrome.
Gritty Talent connects emerging creative talent from under-represented backgrounds in film, TV and digital platforms with decision makers responsible for commissioning and producing content.
Hedira allows people to care for their indoor plants via smart notifications.
Invented Futures is a growth programme that enables and stimulates smaller niches and gaps in design thinking and strategy, prototyping and product iteration.
Kaedim enables 3D creators to spend more time doing what they love by automating repetitive tasks using AI, turning sketches into digital 3D models in seconds.
KOKU Health is a disruptive technology designed to increase access, uptake and engagement to evidence based falls prevention exercises and increase awareness of healthy ageing practises.
LatchAid is an innovative breastfeeding/early-parenthood support app utilising 3D interactive technology, AI powered virtual breastfeeding support groups, and a personalised virtual supporter. 
Mindstyling is a down-to-earth podcast that showcases leaders who aren't afraid to push the boundaries and gives you the tools to start "MindStyling" for yourself.
Satis is a female-first innovative model for female urination. The model will enable women to not only be safe but also be efficient without having to waste time queueing.
Yello Butterfly aims to create a new approach to the way in which we communicate with those in society who cannot or can no longer use the pen and paper method of communication and for those who have barriers.
Fast track your technology business