Dr. Carey McClellan, CEO of our member company getUBetter, has been invited to join the prestigious NHS Innovation Accelerator (NIA) as a Fellow. NIA was established in 2020 to support exceptional individuals to scale promising innovations across England's NHS.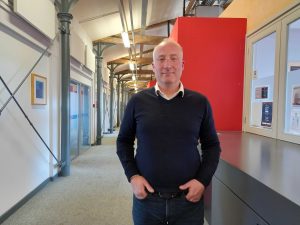 getUBetter has experienced significant growth over the last 12 months and is now providing its digital self-management solution for all common musculoskeletal conditions to 25% of NHS integrated care systems across England.
Recent company innovations include establishing a first-of-a-kind paid-for rotation system for NHS staff at getUBetter. This offers the opportunity to NHS staff to upskill in digital health management, whilst also enabling getUBetter to scale to the needs of the health service.
Dr. McClellan said:
"I am so excited and proud to be part of the NHS Innovation accelerator and representing getUBetter as a fellow. The program will support us to realise our ambition to transform the way clinicians and health systems deliver MSK self-management support to their population, and become the UK's leading MSK digital self-management platform."
The getUBetter team has tripled over the last year and is recruiting a Community Manager, Social Media Expert, Tech/Product Manager, Technical Lead and Clinicians.
If you are interested in being part of this important and scaling business, contact carey@getUBetter.com.
Recent News, Blogs and Stories
Fast track your technology business