Investment Showcase cements its place as the highlight of SETsquared's events calendar
Tech collided with tradition once again at One Great George Street, London for the SETsquared Partnership's 16th annual Accelerating Investment Showcase on 4 December. 21 high-tech companies, each seeking investments of between £150k – £3m, from across SETsquared's incubation centres pitched to over 140 investors who attended on the day with further investors watching online. The Showcase was a platform for many different technologies including the next generation of medical devices, a portable phone charger rental network, a specialist drone service for emergency services, biodegradable cellulose beads to replace harmful plastic, digital eye care via smartphones and an application which helps film producers create and deliver interactive films quickly and easily without coding. It featured six spin-outs from four of our university partners Bath, Bristol, Exeter and Surrey.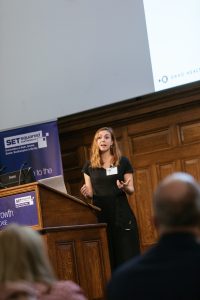 Each of the 21 start-up teams that pitched for investment all received mentoring and support in the run up to the event to ensure their pitches were investor ready and over £100m has been raised as a result of previous Investment Showcases.
Gosbert Chagula, representing Invest HC, an investor in attendance said: "SETsquared is a vital part of the UK's innovation ecosystem. It leverages its partnership with five research intensive universities to benefit the entrepreneurs it supports but also to bring investors great opportunities to deploy capital. I'm here looking for investment opportunities in the sustainable energy sector and there are some very interesting early stage clean tech companies here today."
Dr Simon Bates, CEO of SETsquared Bristol member Actuation Lab, said: "SETsquared's Investment Showcase has given us a high-profile platform to deliver our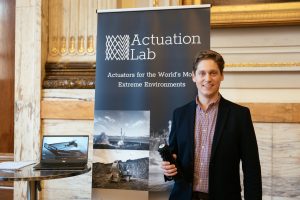 investment pitch. We've had some fantastic conversations with investors following our pitch and now have some follow up meetings in place. Sometimes it's the little things that turn out to be hugely beneficial. By just being here our network has expanded today, we've met other start-ups, people from industry and had a few referrals to other contacts who could be really useful to us."
The Showcase comes hot on the heels of our ranking as the Global no 1 University Business Incubator for the third time by UBI Global, an independent consultancy which ranks incubators and accelerators across the globe. This ranking recognised the wide reach of our business support programme and incubation which has now support over 4,000 entrepreneurs, helping them raise over £1.8bn.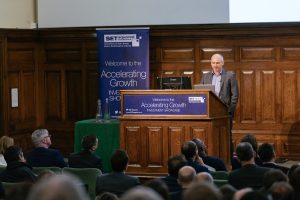 Monika Radclyffe, Centre Director at SETsquared Bristol commented: "It was fantastic to see the quality and diversity of tech businesses emerging from the SETsquared accelerators at the Investment Showcase. Our Bristol startups alone ranged from hardware and software propositions set to disrupt the healthcare, education, entertainment and oil and gas industries. I look forward to hearing how they progress".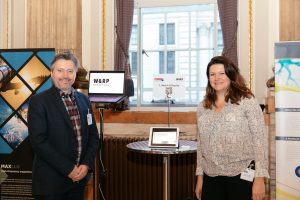 Simon Bond, Innovation Director, SETsquared summed up: "The Investment Showcase really ends our year on a high. Every year I'm so proud that we're able to line-up a really strong array of ambitious start-up teams and this year's cohort was no exception. I saw many positive conversations going on around the room and look forward to hearing about deals done as a result in the near future."
SETsquared's next Showcase takes place on 21 May 2020 at Deloitte, London, and is now open for registration.
In addition, investors can find out more about the companies that pitched at this event plus others on SETsquared's Online Investment Platform.
For more information on SETsquared Bristol news, opportunities and events, sign up to receive the monthly newsletter
Recent News, Blogs and Stories
Fast track your technology business