We are pleased to announce that Steve Edwards will be joining SETsquared Bristol in January 2020 as our Interim Centre Director to cover the maternity leave of Monika Radclyffe. Steve will head up the SETsquared Bristol team providing business incubation services to our 80 plus members. He will also lead in strategic business planning for the future development of the organisation as part of the University of Bristol and the wider SETsquared Partnership.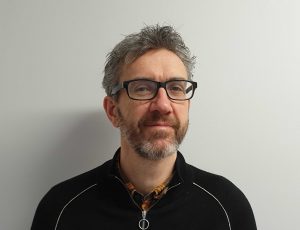 Steve comes with extensive experience in management and consultancy across startups and blue-chip business. He was Executive Director at the OMD advertising network for ten years where he was Client Services Director. At OMD he founded a division called Beyond, specialising in growth strategy for fast growth startup and scaleup clients, including Airbnb, Nutmeg, Nest, Zopa and BlaBlaCar. Steve also created his own start up, having co-founded personal information services management business, The Union.
Steve joins from UN Women UK, the gender equality arm of the United Nations, where he led  strategic growth and communications planning as Chief Marketing Officer and will continue as a Trustee from 2020. Steve has also been a mentor for SETsquared members in Bristol and Bath for the last three years and holds a number of NED roles, his varied experience will be a valuable asset for our team.
To keep up to date with SETsquared Bristol's news, sign up to the monthly newsletter.
Fast track your technology business