We are pleased to welcome Jack Jordan-Connelly to the SETsquared Bristol team as our Business Incubation Manager.
Jack is responsible for the day-to-day management and development of the incubation programme, including membership management to ensure companies receive the tailored support they need to succeed. Jack will also be involved with innovation projects in the West of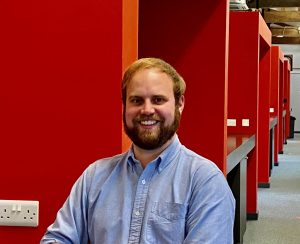 England and nationally to promote the regional ecosystem and increase member and partner initiatives.
A keen collaborator in the Bristol and Bath tech sector community since moving to the area in 2015, Jack's previous roles have included customer account management and relations at Immersive Labs, and Digital Technology Consultant at ADLIB.
Jack said: "I'm really excited to be joining the fantastic SETsquared Bristol team, particularly at a time when there are so many inspiring initiatives focused on diversity and inclusion. I look forward to supporting the growing SETsquared community and all of the amazing companies, founders and teams that make up our members."
Get in touch with Jack if you'd like to talk about membership or other initiatives: jack.jordanconnelly@setsquared.co.uk.
To keep up to date with SETsquared Bristol's news, sign up to the monthly newsletter.
Recent News, Blogs and Stories
Fast track your technology business