SETsquared Bristol member, LettUs Grow, has secured £1 million in funding to build world-leading indoor growing facilities and feed the growing global population with its advanced aeroponic technology for indoor farms.
The UK's innovation agency, Innovate UK, awarded the grant of £399,650 to lead a £700,000 project – which will help the agri-tech company increase food resilience and security in the face of climate change. LettUs Grow will work alongside industry leaders in controlled environment technology, ECH Engineering, and urban agriculture experts from Grow Bristol. A further €100,000 funding has been granted from the Green Challenge and several additional research grants.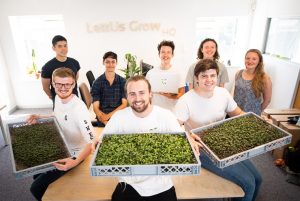 These grants come hot on the heels of the Lettus Grow's most recent investment round, of £460,000 from ClearlySo, Bethnal Green Ventures, the University of Bristol Enterprise Fund II and angel investors. This funding has allowed the company to scale operations and drive forward product development to access a rapidly growing global market for efficient and sustainable farming technology.
Charlie Guy, co-founder and Managing Director of LettUs Grow said:
"This injection of private and public funding into the company enables us to accelerate our innovative products to market and build one of the most technically advanced facilities for indoor growing in the world.
"The global agri-tech industry is very exciting right now, all stemming from the necessity to improve the economic and environmental sustainability of food production. We are fielding enquiries from all around the world from food producers and farmers who want to experience the benefits of our technology across a growing range of crops."
Founded in 2015, Lettus Grow conducted an extensive period of research and product development before patenting their proprietary aeroponic technology in 2017, when they joined the SETsquared Bristol incubator to help commercialise the business. LettUs Grow later received funded places on the SETsquared programme through the IoT Boost Programme from 2017 to 2018, and the Oracle Global Startup Accelerator. Having demonstrated significant yield increases using their technology, they are now building commercial aeroponic systems for growers around the UK.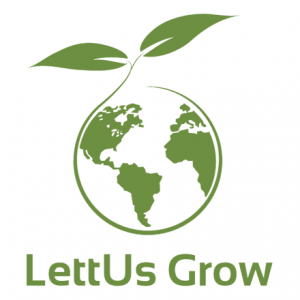 LettUs Grow's mission is to reduce the waste and carbon footprint of fresh produce, by empowering anyone to grow delicious food near its point of consumption. By 2050, humanity must increase food production by 70% to feed over 9 billion people.
To help solve this problem, LettUs Grow has designed a patent-pending aeroponic system that has shown growth rate increases of over 70% compared to existing solutions for leafy greens, salads, and herb production. In aeroponics, plant roots are suspended in a nutrient-dense mist rather than soil. This results in faster growth rates than conventional hydroponics, consistent and predictable yields, and a 95% reduction in water usage versus open-field farming. LettUs Grow doesn't use pesticides or herbicides and massively reduces the environmental impact of delivering food from farm to fork, by siting farms in rural and urban locations.
For more information on SETsquared Bristol news, opportunities and events, sign up to receive the monthly newsletter.
Recent News, Blogs and Stories
Fast track your technology business