Applications are now open for the University of Bristol's New Enterprise Competition, which offers three opportunities to apply and pitch for start-up funding. The annual competition is open to students, staff, and recent graduates of the University, and SETsquared is pleased to be sponsoring again in 2018.
Entrants of the New Enterprise Competition can be both commercial and social enterprises, and should have a new and original idea for a self-sustaining business. This can range from conceptual ideas through to operational businesses already in their first year of trading. Professional advice and feedback is available for anyone who takes part, and the winner will receive a prize fund of up to £40,000, which includes legal support packages, cash prizes, marketing, and SETsquared business acceleration services.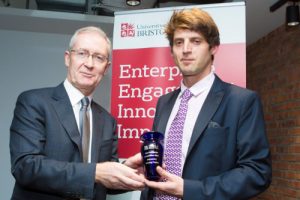 SETsquared Bristol members, Metasonics, won the 2017 competition with their revolutionary sound manipulation technology, receiving a £10K backing fund and 12 months funded SETsquared membership. Runners up Complia also won 12 months of incubation services, whilst existing members, LettUsGrow, won a £4K cash prize.
Metasonics' CEO and Founder, Mihai Caleap, said:
"The New Enterprise Competition is a great starting point to a business adventure. To be involved in the competition you have to start with a business plan, setting out what the business intends to achieve. You gain a lot just by working on your business model canvas. For me, the New Enterprise Competition converted my research into a commercial opportunity, and developed my entrepreneurial mindset. Winning the competition brought about an incredible asset for Metasonics: access to the world's top business incubator. SETsquared has provided a space for us to meet and work, and business support, specifically mentorship, professional services, skills building, and pitch events."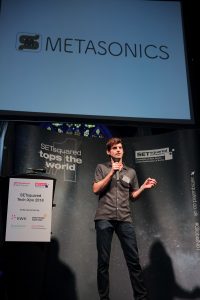 Previous winners of the award include Inductosense and Ultrahaptics, both of which grew their start-ups from an early stage at SETsquared, and graduated from the programme with notable success. We are looking forward to seeing what exciting new technologies that this year's competition will present.
To be eligible to apply for the New Enterprise Competition, entrants must either be current students or staff members at the University of Bristol, or have graduated from the University within the past three years.
For more information and to apply, visit the University of Bristol website.
Fast track your technology business