Eleven startup companies from Bristol's world-leading tech scene have been announced to pitch and demo their innovative products at SETsquared Bristol's Tech-Xpo 2020.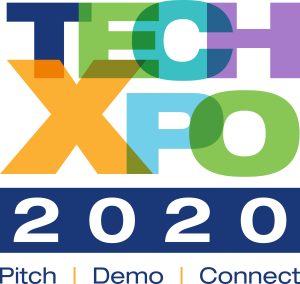 The companies competing for the Best Elevator Pitch are: AutonoMe, Barbal, Bristol Pound, Byrde, Elvie, GenomeKey, getUBetter, iletpro, KETS, Radii Devices and Zentraxa.
Tech-Xpo will be hosted online for the first time in its sixteen-year history, enabling the pitching companies to interact and connect with a wider national audience of influential investors, business leaders and potential partners. The event will be hosted on Hopin, which will provide a virtual stage with one-minute livestreamed pitches by each company, and demo and networking areas.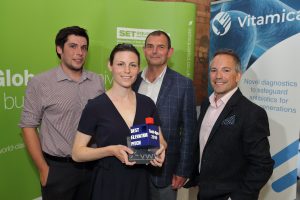 Tech-Xpo is SETsquared Bristol's flagship annual event.  Previous winners include Lettus Grow, an indoor farming technology provider who have raised £3 million since winning Tech-Xpo in 2018, and Vitamica, a University of Bristol spin-out who are helping the crucial fight against antibiotic resistance through their pioneering work in the medical diagnostics sector.
Bristol Pound are pitching at Tech-Xpo for the second time since starting their SETsquared membership in 2019.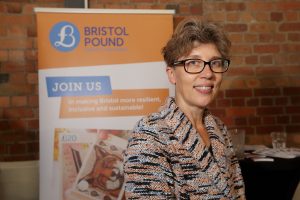 Diana Finch, Managing Director of Bristol Pound, said: "Pitching at Tech-Xpo 2020 is a great opportunity to get the word out about our latest developments at Bristol Pound. I'm really looking forward to having the chance to talk directly to a virtual room full of people, all of whom have the potential to become key stakeholders in our future plans."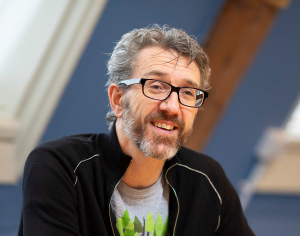 Steve Edwards, SETsquared Bristol Centre Director, said: "We're proud to be showcasing this year's brilliant line-up of companies, with talent from a diverse range of sectors, from healthtech to quantum. Innovation has never been more important than now to the global economy and we are excited about the capabilities for this event to reach a more diverse audience and to provide new learnings to create blended physical and virtual events in the future."
Regional law firm VWV are the headline sponsor for the 10th successional year, with  Corrigan Accountants also returning to sponsor this year's event. Both firms are dedicated supporters of local tech innovation, each offering their pro-bono expert in-residence services to support SETsquared members.
Other previous Tech-Xpo award winners include HellyHolly, whose CEO, Lisa Matthews, was named one of The Telegraph's Top 50 Women in Engineering, and University of Bristol spinout, Interactive Scientific, who generated over £1.3 million to seed development.
The winner of Tech-Xpo 2020 Best Elevator Pitch will be announced on the 1st July.  Watch the video of last year's Tech-Xpo here and join the Twitter conversation using #TechXpo20.
Information about pitching companies
AutonoMe combines educational technology with one to one support to improve outcomes for vulnerable people in social care settings.
Barbal is a powerful technical document editor for regulatory, contract and requirements documents without the pain, waste and delay.
Bristol Pound After 8 years of running our local currency, Bristol Pound CIC is now developing Bristol Pay – a non-profit e-wallet platform with digital money for all, and tokens to create environmental and social impact.
Byrde is re-imagining how runners run. We're a training product that adapts to you and your running after every activity.
Elvie is bringing women's technology out of the dark ages. We develop smarter technology for women and are committed to building extraordinary products that improve women's lives.
GenomeKey is a biotech startup reducing the time taken to determine how to treat sepsis from days, to only hours by combining next-gen DNA sequencing with cutting edge A.I.
getUBetter is an app for musculoskeletal injuries and conditions such as back, leg, knee and neck pain, designed to help you manage your recovery day-by-day and keep you connected to your local health services.
iletpro is an online property platform that provides services to landlords and tenants nationally. We use an artificial intelligence chat bot and automated messaging system to remove language and culture barriers and minimize cost.
KETS's mission is to protect the world's most valuable resource – information. With world-leading heritage in chip-based quantum cryptography hardware solutions, KETS' vision is to become the world's first full quantum-safe solutions provider.
Radii Devices has developed intelligent software to support clinicians in getting a perfect fit, faster for prosthetics, orthotics and other external medical devices.
Zentraxa is developing high-performance bio-materials inspired by natural systems and precision engineered to have improved performance to bring solutions to difficult problems.
For more information on SETsquared Bristol news, opportunities and events, sign up to receive the monthly newsletter.
Recent News, Blogs and Stories
Fast track your technology business