SETsquared Bristol Case Study – NORTHSTAR: Using data insights to drive business performance
To help our aspiring entrepreneurs and future SETsquared Bristol members, we showcase a number of case studies demonstrating the breadth of tech at SETsquared Bristol and what it takes to achieve success.
We had a chat with NORTHSTAR Founder, Glyn Blaize…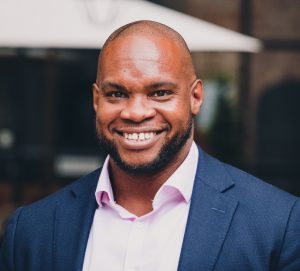 NORTHSTAR Key Facts
Start date: 2017
Market sector: Recruitment
Location: Bristol
Number of employees: 3 (excl dev team 8)
Amount of investment raised: 1.7m
Company status: scaling
What does NORTHSTAR do?
NORTHSTAR is a real-time continuous appraisal system giving staff a feeling of autonomy and ownership over their destiny, while giving Managers and Directors fantastic visibility of sales activity and ways to develop staff productivity and careers. All delivered in a beautifully presented web application. I truly believe we are challenging standards and 'traditional' thinking with NORTHSTAR. In a time when clients are looking for effective ways to empower and coordinate teams and individuals working remotely NORTHSTAR provides a unique solution.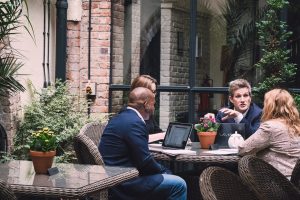 Tell me a bit about your background and what led you to start the business
I was a rugby player who got injured and needed a new career so I literally fell into recruitment and worked my way up to various director roles. I love challenges and decided to leave and start a consultancy with the view to helping recruitment businesses scale. Pretty quickly it became evident that much of the issue was inconsistent staff development, lack of internal system integration and limited ability to turn strategy into action.
What is the ethos underpinning your business?
We use data to make great decisions, remove bias and empower your staff to excellence.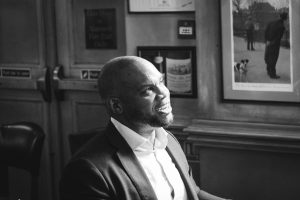 How did you enter SETsquared?
When we started the project, we just kind of ran at it and ended up essentially building the plane whist flying it. Along the way it was evident that we needed some external input both from a sounding board perspective but also from a "here is someone who has walked your path, and these were the wins and losses" point of view. I met SETsquared Director, Monika Radclyffe, at a Bristol Life Awards event who told me about the Breakthough Bursary. I guess what followed was some exciting conversations, good fortune and voila, here I am.
How has SETsquared helped you?
SETsquared has a fantastic ecosystem, and the connections to so many resources has been excellent. I have loved the Entrepreneur-in-Residence sessions;some of them have been 'challenging' and uncomfortable but have provided much needed clarity and direction. I have found their courses  particularly helpful, not just the content but the breath of information that can be garnered from other businesses discussing issues around the table.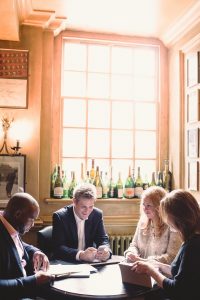 Why do you think that people of colour-led businesses are still underrepresented in the Bristol tech sector? How can this be improved?
Interesting, I think access and opportunity are  definitely factors. It was similar as I was growing up; there were some amazing BAME athletes who just didn't get the opportunities of their counterparts due to schools, coach bias, their name, and the list goes on.  I think perhaps one of the biggest hidden factors which hits diversity on all levels is that writers of job adverts, articles etc don't even consider that their language choice has the ability to drive people away as opposed to attracting them. If you knew some of the experiences of young black men in Bristol, for instance, you may phrase elements of your advert, article or company profile differently in order for it not to have a negative subconscious impact on one of the groups you are seeking to target.
What clients do you work with?
Currently all our clients are recruitment businesses across the UK, Europe, US and APAC.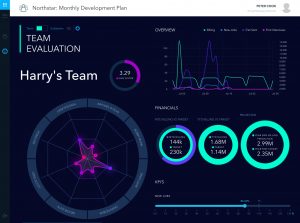 What are you most proud of?
Creating a product that has garnered so many 'wows'.
What advice can you give to other aspiring founders?
Look after your team, love them, share the joys and the pains and have the difficult conversations. Don't be stingy with praise – a lot rises and falls on your leadership.
What are the next steps for the business?
Growing the footprint in UK and APAC.
For more information on SETsquared Bristol news, opportunities and events, sign up to receive the monthly newsletter.
Recent News, Blogs and Stories
Fast track your technology business