SETsquared Bristol Mentor Case Study – Suzanne Cole: It's not your business, it's theirs!
SETsquared Bristol maintains a high-quality pool of over 30 mentors, who offer their time pro-bono to mentor the Founders or management teams of SETsquared Bristol members.
We had a chat with Suzanne Cole, Lecturer at University of Bristol's Centre for Innovation and Entrepreneurship, about how her background and experience in industry and education informed her path into business mentoring.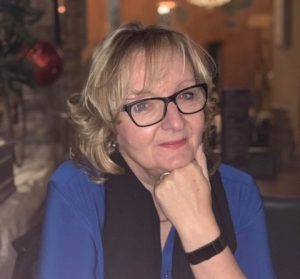 Tell us about yourself and your background.
I work in the Centre for Innovation and Entrepreneurship (CfIE) in the University of Bristol, I've been here about a year. I have had a number of different roles in education during my career, so I'm used to working with people from undergraduate, postgraduate to professional levels. I structure the types of programmes to meet the needs of different learners. Similarly for mentoring, it is working with the person in front of you, understanding their aims and dreams
I also work with companies in different industries, undertaking training and consultancy work. This includes food, pharmaceuticals and travel and tourism. It's essentially working with the situation and challenges that is the key and the process works across different industries.  I'm able to mentor across different disciplines as the skills are transferable.
What brought you into mentoring?
I started a knitting business before I left school, because my mother was a knit-wear designer and my father was an engineer. My family had a foundry and engineering business in Wales. I designed a component for the engineering business and then employed a series of agents. When I was 18, I had about 500, which was somewhat of a surprise and it grew from there. When we sold the business, I wondered what to do next. I picked up a lot of qualifications part-time, so it's not been a traditional school to university route for me. I moved into education becoming a University Programme Director for undergraduate and postgraduate business and marketing courses. After a while I began to miss industry, so I took a half contract in 1998, and from there I was fortunate to secure a lot of training programmes which were all about understanding what companies were looking for and what their problems were. It's essentially problem solving and finding new ways to look at challenges.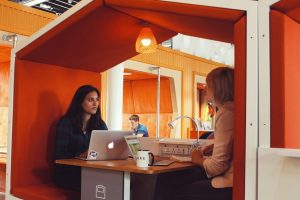 What interested you in becoming a SETsquared mentor?
I mentored in Wales for a number of years for different organisations, working with very small businesses. I've worked with an organization called the Blaenau Gwent Effect for about ten years, which brings together a whole range of different people, through what they call a 'mentor panel', which advises all sorts of different businesses. It runs on the Siroli Principle of Management which focusses on three main skills: operations, marketing and finance, uncovering where the natural strengths of the entrepreneur lie. Then to help and support the other disciplines. We've helped a number of businesses to deliver strong growth and employ local people. Mentoring at SETsquared naturally followed on from that, so I thought it would be interesting to bring in my skills and work with technology businesses in Bristol.
What has mentoring at SETsquared been like?
The initial 'Introduction to Mentoring' session as SETsquared was interesting because it explained the expectations and the processes which was very helpful. The structure of the programme is well thought out, there's always somebody there to help you. It's also flexible. Often what puts people off mentoring is wondering if they'll be able to fit it in. There's really interesting technology coming out of SETsquared companies, it's not a question of giving up time, but actually helps you to understand what is happening in tech. It's very useful as it keeps me up to date with what's new out there. Helping the entrepreneurs is the bit I really like, it's a great challenge for me and very rewarding.
I've been mentoring at SETsquared for about six months and have worked with one company so far. How we work together varies depending on the needs of the business at that time, sometimes it's a phone call, a coffee, or it could be a longer meeting. We might not be in touch for a couple of weeks, and then sometimes it's more frequent depending on what they're going through and developing.
What have you gained, or taken away, from your mentoring experience at SETsquared?
I like the technology side of it, there's lots of interesting new developments that I've loved finding out about and I really like the variety. The company I've most recently been involved with is really interesting and fitted well with my background in marketing strategy and travel and tourism. The key for mentoring is how you use your existing contacts, seeing new opportunities, and to guide people, I think that's been the interesting section for me. I'd really recommend it to others. It's enhanced what I do, and hopefully has enhanced what the company has been able to do as well.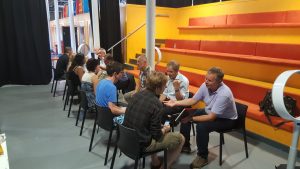 What qualities do you think a mentor needs?
Open-mindedness – it's not your business, it's theirs! It's about offering support and exploring new options, as well as making sure people understand why they're making a decision and the implications. It's about being clear that it's their business and their choice, and that you're there to be a sounding board, to help, to support, identify the gaps, maybe to find new contacts for them, new sources of expertise, for example, IP, accountancy, investors etc, to be able to point them in the right direction. It's sometimes a bit of a signposting role. I think some people get put off by mentoring, because they think they've got to know everything about everything.  With SETsquared there is always support available and a fantastic network to draw in more expertise.
Other important qualities are to be able to explore and research, to keep up to date and to integrate, so you're not only focusing on one solution. Sometimes people need a lot of support when the thing that they thought was going to take off and fly, hasn't. So it's about taking people on the journey and making sure you're there for them through both the good bits and the difficult parts.
Do you have any advice for those interested in mentoring?
I think the important thing is to explore what people have done before, to look at some case studies of different skills that people have used and how companies have changed. Look at the resources that are available, so that you know where to signpost people, but make sure you're there to just simply listen as well and to think about new options for them. It's very much using the skills that you have in everyday life added to your business insights.
People often think of mentoring as needing to provide a solution – it's not. You don't need to know everything, because no one does, it's about making sure that everybody understands the aims and limits of the role, where you are, how you report back, and maybe after a period of time, another mentor comes along because people need a new set of skills.
SETsquared Bristol are always looking for experienced individuals who would like to offer their time and expertise to our tech startups. We are actively looking to engage with women and BAME (Black, Asian and Minority Ethnic) background mentors to widen and diversify the experience in our mentor pool.
Please get in touch if you'd like more information about becoming a SETsquared mentor, or if you are a tech startup looking for business support.
Discover more about SETsquared mentors here and sign up to the monthly SETsquared newsletter to keep up with news, events, opportunities and more.
Fast track your technology business