SETsquared #Idea2Pitch joins Bristol Technology Festival to provide expert pitching advice to startups
SETsquared Bristol's biannual #Idea2Pitch workshop is returning on 5th November 2019, at Knowle West Media Centre in Bristol, as part of the Bristol Technology Festival. The free event will offer business support and pitching advice to tech entrepreneurs, with a workshop from the Global #1 incubator.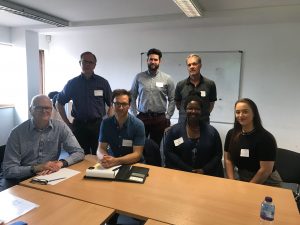 The event includes an interactive workshop on 'what makes a good business idea' as well advice from SETsquared Bristol's business experts. Attendees will learn how to distil their business messaging into an impactful one-minute pitch, followed by a peer practice session. #Idea2Pitch is a chance for budding entrepreneurs to explore the viability of a new business idea, or an opportunity for early stage companies to enhance and hone their skills before approaching investors.
Angela Loveridge, Founder of cyber security educational platform, Cyber Scholars, was awarded a SETsquared Bristol Breakthrough Bursary after attending the #Idea2Pitch workshop in April 2019. The bursary has provided Angela with one year's funded access to SETsquared's award winning incubation programme, including access to business coaching, mentoring and investor readiness. Angela commented: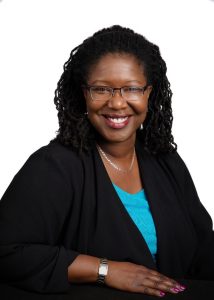 "The content and delivery of #Idea2Pitch was absolutely brilliant. It really helped me to sum up and convey my business idea in a way that's more aligned to my target audience. I would recommend this workshop to anyone who's looking for a way to communicate what they're doing in a succinct and yet engaging way."
Monika Radclyffe, Centre Director, said:
"We are passionate about making sure entrepreneurs can access the support they need to maximise their chances of success. We run #Idea2Pitch at different community venues to ensure business support in the city reaches wider audiences, with November's event taking place at Knowle West Media Centre. We're looking forward to meeting the attendees of the next event and hearing all about their new business innovations."
Since launching in 2016, #Idea2Pitch has helped 85 startups from diverse backgrounds to hone their elevator pitches. SETsquared Bristol's Entrepreneur-in-Residence and business expert, Greville Commins, will be hosting the seventh instalment of the popular event.
If you think your technology company would benefit from advice on pitch development and how to refine business ideas, apply to attend #Idea2Pitch here.
For more information on SETsquared Bristol news, opportunities and events, sign up to receive the monthly newsletter
Fast track your technology business