We are pleased to welcome Sophie Connolly to the SETsquared Bristol team as our Team Assistant.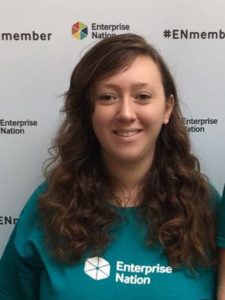 Sophie is responsible for managing the SETsquared Bristol office and organising various activities for our members, such as events, workshops and Business Review Panels.  
Having recently graduated from the University West of England (UWE) with a Masters in Innovation and Applied Entrepreneurship in 2019, Sophie has been heavily involved in entrepreneurship education regionally. Most notably co-founding the Female Entrepreneurship group, which leads events and workshops to encourage more women into entrepreneurship, and helping to open new Business Enterprise Development courses in UK universities. Sophie's previous roles have included a Sales Associate role at Joules and Peer Assisted Learning leader at UWE.  
Sophie said: "I am looking forward to being able to support the growth and development of many innovative and unique ventures, and am thrilled to be able to continue my involvement in the entrepreneurship community".  
To keep up to date with SETsquared Bristol's news, sign up to the monthly newsletter.
Fast track your technology business