This week, SETsquared Bristol member, TravelLocal.com, announced that it has raised a growth capital funding round to assist it in accelerating its growth globally.
TravelLocal delivers authentic, personalised holidays and advice direct to clients. Working with hand-picked local travel companies and experts, it is transforming the tailor-made holiday industry by cutting out the middleman, and offering clients unique advice from professionals who live in the destination.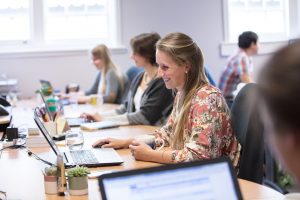 The growth capital funding round is provided by angel investors, and London-based Active Partners, which backs founder-led businesses with a distinctive proposition and strong brand, and will enable the holiday provider to add new destinations to its roster, and reach more customers. To date, TravelLocal features 46 destinations, with clients from 34 countries, with bookings trebling year-on-year.
The global reach of TravelLocal, as well as their growth, and client feedback including a Net Promoter Score of over 90, attracted Active Partners to invest in the Bristol-based company. Active Partners has previously funded Soho House, cycling brand Rapha and Leon Restaurants.
SETsquared Bristol Centre Director, Monika Radclyffe, said:
"Q1 2018 was SETsquared Bristol's most successful quarter to date for funding, with seven companies raising over £4 million. Since then, our members have continued to bring in impressive investments to enable development and expansion. We are delighted for TravelLocal on the announcement of this funding round, and look forward to supporting them as they accelerate their global platform."
TravelLocal co-founder and Joint MD Tom Stapleton said:
"What people want from their holidays is changing – personalised and authentic experiences are essential – and we're at the forefront of that.
"We're excited that, with this additional funding, we will be able to add more great holiday destinations around the world, as well as to extend our marketing activities and further enhance our web platform."
Other SETsquared Bristol members are actively progressing their investment plans and offers to be announced this year. Any investors interested in SETsquared Bristol's venture opportunities should contact Monika Radclyffe at monika.radclyffe@setsquared.co.uk
Recent News, Blogs and Stories
Fast track your technology business