We are pleased to welcome QantX, Purplefish and Rocketmakers as our three new Advisers in Residence for investment, marketing and product development.
Our specialist Advisers in Residence are a key aspect of our incubation membership, providing pro-bono services to our members, from funding, product development and marketing to finance, legal and IP.
South West venture capital firm QantX joins us as another Investor in Residence with Investment Manager, Harry Alexander. QantX invests in globally impactful innovations in modern healthcare, zero carbon and digital technology, with the goal of providing governance, guidance, and global connections alongside capital, to drive growth for startups and university spinouts.
Creative communications agency Purplefish is an additional Marketer in Residence with Founder and Managing Director, Joanna Randall. Purplefish uses creativity, media knowledge and social expertise to create multi-channel communications to tell a story, build public image and engage audiences.
Richard Godfrey joins us as one of our CTOs in Residence from Rocketmakers, a Queen's Award-winning and BCorp agency which specialises in design, development and delivery of software, apps and websites. The company works with organisations that are driving innovation, are focused on quality and are seeking to have a positive impact.
Adviser information: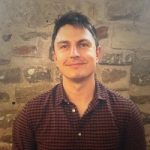 Harry Alexander, Investment Manager at QantX
At QantX, Harry invests in in pre-seed and seed stage startups in the South West with a focus on sustainable tech, modern healthcare and data. He has a technical background in material chemistry and formulation having worked in two startups developing adhesives and 3D printing resins. Harry's last role was at the Royal Society, where he led their £3m Entrepreneur in Residence programme, and facilitated a network of over 300 entrepreneurs, scientists and stakeholders across a breadth of emerging technology sectors. Harry is also the Founder of Rude Fox Games, designing and developing playful science and tech games.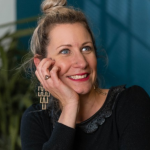 Joanna Randall, Founder and Managing Director at Purplefish
Joanna Randall is an award-winning communications consultant with almost 30 years' experience in the public relations and marketing sectors. Joanna offers expertise in corporate strategic communications, investor relations and reputation management for senior executives. She was recognised as one of the Top 100 Influential Women in the South West in 2018 and is also a dedicated diversity campaigner. She advises businesses on their marketing, employer brands and campaigns to support investment rounds.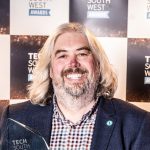 Richard Godfrey, CEO at Rocketmakers
Richard has a wealth of technical expertise, a critical eye for usability, and blue-chip management skills from his many years at Deloitte and Microsoft. He's worked on and led some of the software projects that have become essential parts of the daily lives of consumers and businesses. Since co-founding Rocketmakers he has helped hundreds of startups and scaleups build amazing products and invested blood, sweat, tears and money in many of them. Richard is a Chartered Engineer, a member of the British Computer Society, a Chartered IT Professional, a Fellow of the Royal Society of Arts, and one of only 60 people worldwide ever recognised as a "Microsoft Certified Architect." He has also been named the Innovation and Technology Business Leader of the Year 2019 by Business Leader magazine, won the Tech Leadership Award from the South West Tech Awards 2019, and was awarded Lifetime Achievement accolades by TechSpark (2019) and Tech South West (2022).
Recent News, Blogs and Stories
Fast track your technology business