To help our aspiring entrepreneurs and future SETsquared Bristol members, we are showcasing a number of case studies demonstrating the breadth of tech and depth of success in SETsquared Bristol and what it takes to achieve.
We had a chat with TravelLocal Co-Founder Huw Owen…
TravelLocal Key Facts
Start date: September 2016
Market sector: Travel and Tourism
Location: Bristol
Number of employees: 27
Company status: growing/scaling
Number of partners worldwide: 50
What does TravelLocal do?
Imagine you wanted to go on a tailor-made holiday to, say, India, you'd likely go to a UK company who would organise it and sell it to you. Instead, TravelLocal would find the best possible Indian company who you would deal and book with directly. TravelLocal is a web platform that connects travellers to the best possible local expert travel companies on the ground at their destination. We're currently working with 50 countries worldwide and have the usual travel industry bonding and regulatory environment. We have an ATOL licence and are members of ABTA, so customers get all the financial protection they would normally expect. The way that tourism is structured in the UK means it's often a commoditised experience, whereas, Travel Local is a bit like a farmers' market compared to a supermarket. Customers can get something more artisanal and hand-crafted by someone that really knows the destination. Over the years, we have many examples of our local partners regularly beating international competition because they know more about their location and culture.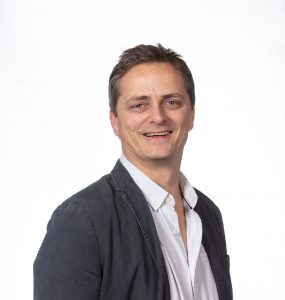 Tell us about your technology
TravelLocal's custom-made platform has three sides to it: the supply side generates the bespoke itineraries – this is relatively new in the industry. Then we provide software for the customer to view the booking and itinerary. Thirdly, there is an admin view for TravelLocal to manage communication, payment, exchange rates etc. The system is comprised of 35,000 components to manage different parts of the trip easily and quickly, as well as the data messaging system. It's a bespoke and complex piece of tech. There's nothing really like it in the travel industry.
How did you enter SETsquared?
We initially had contact with Richard Godfrey from Rocket Makers, and Mike Jackson, who was running the Webstart Incubator based at Engine Shed. We started using Engine Shed, where SETsquared Bristol is also based, and knew that we would apply to the SETsquared incubator to take the next steps to grow the business, once we'd secured investment. SETsquared has a fantastic location with access to plenty of connections. Their Entrepreneurs-in-Residence (EiRs) were really useful for us in terms of advice. If you're not part of an ecosystem like this, there's a lot of questions that can go unanswered and it can be a lonely experience. There's a nice sense of being part of a community of other ambitious entrepreneurs, and good to have other people around you doing something similar.
How has SETsquared Bristol helped you?
When we were fundraising, for example, SETsquared Bristol helped to steer our approach. Business critiques from credible people like the EiRs at SETsquared are essential. If there's no critique then you don't progress, and there's nothing to suggest that you could take a different path to grow faster. We've also found access to the SETsquared network and connections to be really valuable; we've met so many interesting people. Being at the incubator has helped with recruitment and establishing the brand. We recruited four or five people directly through our membership of SETsquared, and by being part of this ecosystem. They also connected us with various VCs and angel investors, as well as the company that does our HR.
What's your biggest challenge to date?
To date the biggest challenge has been fundraising, but from here onwards it's about scaling. It's been great to achieve a significant fundraise. Now we've got to try and grow the business as fast as we possibly can, bringing a whole host of new challenges, such as physical space as well as growing the team. Because we're a curated market place, we've needed to scale marketing and supply at the same time, which is challenging. We're in the process of scaling marketing, but the supply side doesn't grow in the same way, it's a different process. The ideal is being able to scale quickly and easily in a particular direction, following the same trajectory, but it doesn't work like that, so the scaling of the two is a constant battle.
What other impact has the investment had?
We've raised angel and VC investment and our series A round was completed in September last year. It's been important for recruiting and growing the team, and looking at new marketing channels to help us scale. TravelLocal is about to go through a high-growth phase as a result. Without capital, it's very hard to make a success of a business model like ours (business to customer – B2C), it's not the kind of business that you could ever bootstrap. Over the next couple of years, we're looking to increase the share of the American market, where the trend for customised and local travel is growing.
Who is in your team?
We've got over the big task of recruitment for now, and have a fully formed team of 27. Tom Stapleton and I are Co-Founders and Mark Hudson is Executive Chairman. Web developers and marketing are the biggest teams, comprised of about two thirds of the company. The rest is customer experience, finance, analytics, and senior management. We'll probably need to grow the team again later this year.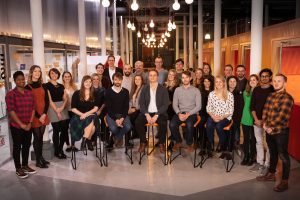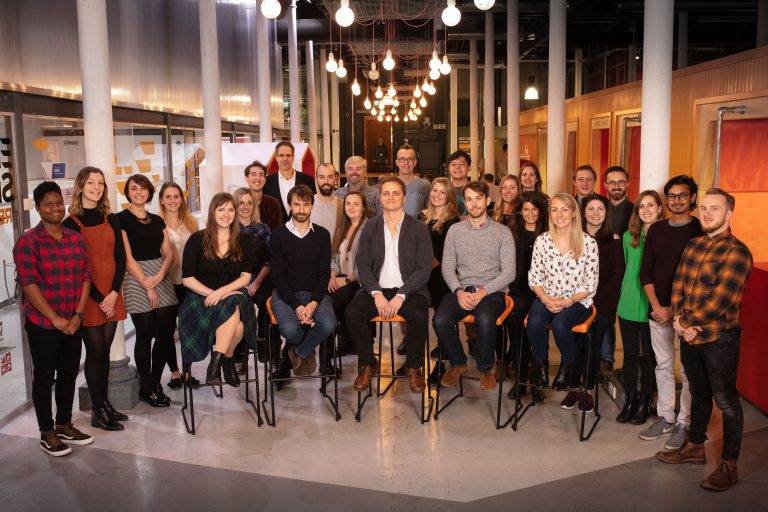 What brands have you partnered with?
We've done partnerships and competitions with big brands like Yeo Valley, Waitrose, Dorset cereals and Oxford University to grow our customer reach, as well as various corporate partnerships with law firms, and finance and credit card companies. Anybody working in these sectors may well have come across us featured in their intranets.
What's next for the business?
At the moment, building the brand is our big strategic focus, that's how you make B2C brands a success. You can't constantly buy people in over and over again, you need the brand to do a lot of the heavy lifting for you.
What advice you can give to other aspiring founders?
It's really hard work but everyone knows that! Don't commit 10 years of your life that you're not going to enjoy. You've got to love the business – it makes the challenges easier to bear. If you're not passionate about the business, and it's just a money-making scheme, you won't last very long. You need to enjoy your business, then the sacrifices will feel much more worthwhile.
I enjoy travel very much. We set up TravelLocal through a strong dose of idealism. We wanted to change the travel industry, to make it more about local people and economies in the destinations. We could also see that the internet was bringing all sorts of disintermediation opportunities. It's good to have a balance of idealism and opportunity, when you start a business.
Local through a strong dose of idealism. We wanted to change the travel industry, to make it more about local people and economies in the destinations. We could also see that the internet was bringing all sorts of disintermediation opportunities. It's good to have a balance of idealism and opportunity, when you start a business.
Discover more of the companies SETsquared incubate here and sign up to the monthly SETsquared newsletter to keep up with news, events, opportunities and more.
Recent News, Blogs and Stories
18 start-up companies from Bristol's world-leading tech scene have been announced as exhibitors for this year's SETsquared Bristol Tech-Xpo. The annual event will take place…
SETsquared Bristol is proud to partner with Mogul Magazine, Bristol's first Black led digital magazine. Members of our team share monthly business advice and digital…
To help our aspiring entrepreneurs and future SETsquared Bristol members, we are showcasing a number of case studies demonstrating the breadth of tech at SETsquared Bristol…
Fast track your technology business