SETsquared Bristol member Forth secures investment from first institutional investor
SETsquared Bristol members Forth have secured new investment from their first institutional investor for their innovative biometric tracking service. which helps people to navigate their way to better health using simply at-home finger-prick blood tests.
The new investment came from The Development Bank of Wales, together with a group of angels from Angels Invest Wales and South West based angel investors, including Craig Gulliford, CEO of Creo Medical.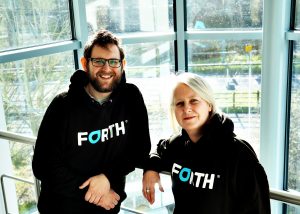 Gulliford, who was an early investor in the company during its first raise on Crowdcube in 2017 and has since joined the board said, "I have an affinity for technology-based companies that have an innovative and disruptive proposition backed by great people. Forth ticks this box and the management team crucially also have the energy, passion, determination to succeed at all costs"
The health-tech business operates two online services Forth Life, focusing on wellbeing, and Forth Edge, which focuses on human performance and is the first and only service of its kind designed specifically for recreational and professional athletes.
CEO and co-founder, Sarah Bolt, said:  "We are delighted to secure Development Bank of Wales as an investor. This investment will be used to develop our technology platform and recruit more customers to our service."
"I'm also originally from Cardiff so it's great to secure investment in my home country, away from the traditional London centric investment community".
Dr. Richard Thompson, Senior Investment Executive in the Development Bank of Wales technology team said: "Following on from the incredible success of Creo Medical, it's great to have attracted another exciting business to Wales and to co-invest again with some of the angels who backed Creo from the beginning. Sarah has built a great business that easily enables people to optimise their own health. We're delighted to welcome the business to their new offices in Chepstow."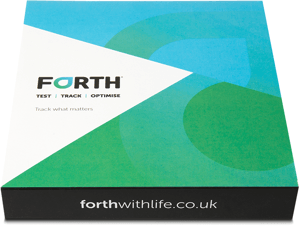 Forth aims to give people greater insight into their body's internal health, by measuring key biomarkers for good health. "We're bombarded with information about how to improve our health on a daily basis, yet we know very little about the state of our internal health, what works best for our individual biochemistry or if indeed our actions are helping at all to improve our wellbeing" added Bolt.
Originally based in Bristol, Forth's first investment round was secured in spring 2017 via crowdfunding platform, Crowdcube. The Forth team are also members of SetSquared, technology accelerator based in Bristol and funded by Universities of Bath, Bristol and Exeter.
Following investment from the Development Bank of Wales, the company has now relocated across the Severn Estuary to their new base in Chepstow, Wales.
For more information on SETsquared Bristol news, opportunities and events, sign up to receive the monthly newsletter.
Fast track your technology business