Electric vehicle subscription business Voltric has announced its next seed fundraiser following an initial investment round this year. The fast-growth startup which is seeking to increase electric vehicle driving through hassle-free, cost-effective tech-enabled solutions, has also opened offices in Newport.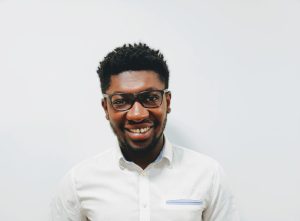 Chief Executive Julian Mensah and COO Brent Oldfield founded Voltric in Bristol in 2019, and joined SETsquared Bristol through the Breakthrough Bursary in January 2022 to help scale the company.
Voltric has already secured significant pre-seed investment from a syndicate of eight business angels including lead investor and fintech entrepreneur Eamon Tuhami. Angels Invest Wales has matched this with investment from the Wales Angel Co-Investment Fund, alongside further contributions from other private investors.
The company is now working with automotive manufacturers MG UK, Kia UK, Fiat, Tesla and Mercedes among others. Additional dealer partners include Fish Brothers, Richmond Motor Group and DSG Morecambe. Further partnerships are also due to be announced as the company scales up its mobility offering, creating a true MaaS (mobility-as-a-service) platform. This will allow users access to a host of solutions for their transport needs.
Julian Mensah said: "Our customer-first solutions are designed to address the high cost and complexity of purchasing an EV, the abundance of harmful CO2 and NO2 in our air, and the growing demand for mobility to be practical, sustainable, and efficient.
We provide a subscription service for electric vehicles; users pay one monthly fee that covers an electric car hire, insurance, road tax, breakdown cover, maintenance, and repair. They get an electric car that fits their lifestyle from one month up to 12 months commitment with minimal hassle compared to standard leasing agreements.
Now, with the backing of the Development Bank of Wales and our angel investors, we are ready to scale up from our new base in Newport. We'll be investing in our technology and our team so that more people can drive EVs and live the journey with us."
Fast track your technology business