Our member LatchAid, an award winning breastfeeding and early parenthood support innovator, has closed its seed funding round with an ultra-competitive £510k Innovate UK Innovation Loan, bringing total investments to £1m, as testament to its ground-breaking technology and user traction.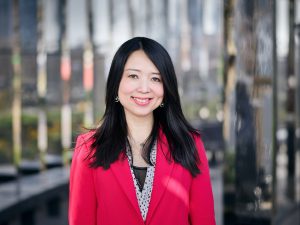 LatchAid was founded by Dr Chen Mao Davies, a R&D specialist who previously worked on the Oscar (Academy Award) and BAFTA award-winning visual effects of Hollywood blockbuster films Gravity and Blade Runner 2049. Chen's own struggles with breastfeeding compelled her to start LatchAid in order to revolutionise breastfeeding and early parenthood support with equal parts technological innovation and empathy.
The company's total funding to date has comprised a mix of innovation loans, convertible loan note from the KQ Labs accelerator programme, and equity investment from strategic business angel investors. The angel group was led by Dan Cobley, former MD of Google UK & Ireland, and also includes Eileen Burbidge MBE, the "Queen of British VC", along with Priya Oberoi, founding partner of the female-centred healthcare fund, Goddess Gaia Ventures, among others.
Dr Chen Mao Davies, said: "As a Chinese female solo entrepreneur running a women's health business, it's not easy to find investment. But if you can find the right investors, great ideas and a great team will ultimately attract funding. SETsquared Bristol's support via the Breakthrough Bursary and Enterprising Women has given me a huge amount of exposure, as well as the expertise and network to grow very fast."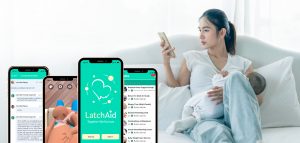 The company has already garnered numerous awards and funding competitions, including a COVID-19 Fast Response grant; a Sustainable Innovation Fund grant; the prestigious Women in Innovation Award from Innovate UK; grants from NHS Improvement, UnLtd, the EU and the Health Foundation.
Dan Cobley, former Head of Google UK and Ireland, and co-founder of ClearScore and Salary Finance said: "Chen has already achieved so much with such limited resources. I am convinced that, with this funding and the support of such a great group of investors, LatchAid will grow to be an amazing force for good in this critical health area, first in the UK and then across the world. "
Funds from this round will be used to augment the technical and commercial teams and to expand the company's B2B offerings to healthcare organisations as a licensed prescription app, to corporates for employee benefit schemes, and to insurance companies for health insurance packages. It also aims to expand its B2C market reach to expectant and new mothers. Product R&D goals include developing sentiment AI capability, expanding core support to a 1,000-day cycle, enhancing 3D interactive components, and cross-platform development for iOS and Android.
LatchAid currently offers 24/7 digital support to users in 84 countries and is available to download on the App Store. It has recently completed a successful pilot with 12 NHS trusts and the HCRG Group across the UK, demonstrating positive health economic benefits.
Fast track your technology business