As we reflect on all of the achievements of women across different sectors for International Women's Day and Women's History Month this March, it's only natural that, as Entrepreneur in Residence for SETsquared Bristol, my mind turns to women entrepreneurs.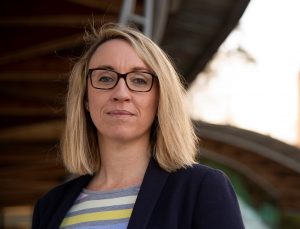 In 2019 the treasury commissioned Alison Rose, Chief Executive of NatWest Group to lead an independent review of women entrepreneurs. In that first report we heard that female entrepreneurs could add up to £250bn of new value to the UK economy, if women started and scaled businesses at the same rate as men (The Rose Review Progress Report 2019). The EU reported that improvements to gender equality could create 10.5 million jobs by 2050 and boost the EU economy by between €1.95 and €3.15 trillion (European Commission).
The recent 2022 Rose Review reports that in the UK women are breaking through the startup glass ceiling with much of the activity in greentech. In 2021 all-women teams founded more than 140,000 companies in the UK, with young women aged 16-25 leading the charge. The Startup Funding Report suggests that all women and mixed gender founding teams are 73% more likely to build impact companies. Research by The Female Founders Forum shows that 34% of businesses in greentech are now female founded and have raised 42% of all equity across the sector.
Although progress is being made, we mustn't become complacent. Access to funding is still a barrier for women entrepreneurs. The recent "Inspiring Innovation" report suggests that only 15% of all equity funding is received by female founders in the UK.
Part of the reason for this investment imbalance may be due to a lack of investor diversity; women are underrepresented in decision-making roles at venture capital firms. All-women led funds represent just 5% of venture capital funds in Europe and manage only 1% of the capital. This matters because investment firms with women partners are more than twice as likely to invest in women-led companies and over three times as likely to invest in companies with women CEOs. To counter this a Women Backing Women Campaign from the Women Angel Investment Taskforce has been launched to support more women to become business angels. This aims to improve the access to early-stage investment for women-led startups.
The impact of the pandemic is also holding back progress for women entrepreneurs. Research for the 2022 Rose report suggests that female led businesses are 62% less likely to recover from the impacts of the pandemic than male-led businesses. This may be as a result of women entrepreneurs having spent twice as long as their male counterparts on caring responsibilities during the pandemic.
Direct support and imaginative solutions to the caring responsibility challenges women face are required to support women entrepreneurs as we emerge from the pandemic.
In my role as Entrepreneur in Residence at SETsquared Bristol it's a great honour to  work with many talented women founders, for whom I provide a sounding board for the issues they encounter. Sometimes the issues discussed during our sessions will be focussed on the business but other times the founders may have personal issues that are impacting their ability to perform.
Events such as our Women Founders' Forum exist to address challenges and to allow our community of women founders to help each other overcome obstacles and achieve their full potential through mutual insight. SETsquared Bristol also supports women founders specifically through its Enterprising Women pre-incubation programme providing free and flexible training and mentoring.
Fast track your technology business