Our alumnus Neighbourly, the community engagement and investment platform, has been awarded a 2022 Queen's Award for Enterprise in the Innovation category.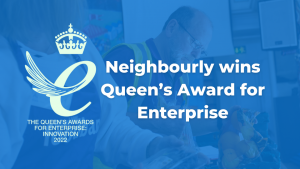 Now in its 56th year, the Queen's Awards for Enterprise are the most prestigious business awards in the country – with the innovation category recognising businesses that demonstrate strong commercially successful innovative products or services.
Employing 70 people, Neighbourly was set up in 2014 as the first solution of its kind, with the aim of connecting businesses with local vetted good causes across the UK and Ireland to make a positive and measurable impact in our communities.
The platform now has over 20,000 registered charities and community causes, giving companies such as M&S, Lidl, Heineken, Aldi, RSA and B&Q unrivalled access to community projects that they can support through financial donations, volunteering programmes and surplus product redistribution to achieve and measure their CSR and ESG goals.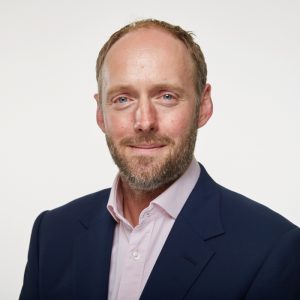 Steve Butterworth, CEO at Neighbourly said:
"It's an absolute honour for Neighbourly to have been recognised with a Queen's Awards for Enterprise.
"The last few years have been incredibly tough for local communities and businesses alike. To have been able to grow a technology solution that has helped organisations to have a positive impact at a local level during this time is testament to a changing world in which being a successful business is being one that is a force for good.
Neighbourly is one of 225 organisations nationally to be recognised with a prestigious Queen's Award for Enterprise.
Fast track your technology business