As part of a series of startup advice features with our Entrepreneurs in Residence (EiRs), we had a chat with Rick Chapman to hear his top tips for startups.
Our EiRs work with our members to provide support, advice and recommendations drawn from their own entrepreneurial backgrounds and specialist experience.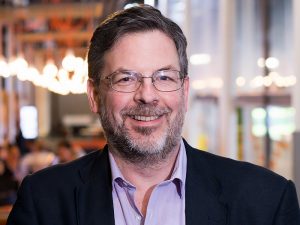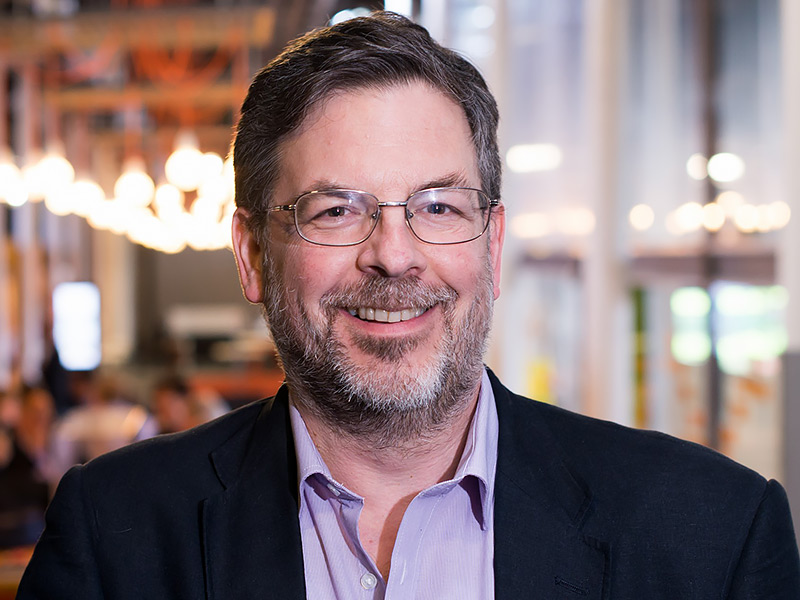 In what ways does your own professional background help you to advise companies?
I've had a very varied career, not always by design! I've worked in large corporates, I've had international experience and I've been through the complete startup journey from founding team to exit four times. This variety has exposed me to lots of different business challenges, and I've tried different ways to resolve issues. The struggles or even failures have often been the best learning opportunities.
My challenge now is to leverage that experience for the benefit of the companies that I advise and to recognise that their specific challenges are also in a different context. They work in slightly different markets, different macroeconomic conditions and experience a society that has different needs and viewpoints to that of say ten years ago. I must re-contextualise my advice in the face of those changes.
I also continue to work in the industries I love. My role as EiR is part time – the rest of my week is spent on the front line with startups, as a NED or Chair, so my knowledge stays current, I'm facing down new challenges constantly, and that means any advice I can give is reflected through recent experience as well as the legacy of my previous experience, especially that in startups.
What characteristics make a great business leader?
Tenacity and honesty. Running a business well is hard and it's relentless. Confidence rises and falls, challenges come and go, but the leader must continue to lead, to find a way through. Of course, this is absolutely in conjunction and collaboration with the team they are leading – but the leader is where the buck stops. If the leader starts to flag the team can falter, so being tenacious continuing to walk into the wind, and supporting the team when times are tough is a key leadership trait.
Even in leadership, however, no one need be alone – a good leader surrounds themselves with a support network, be it peers, advisers, mentors or others – people they can go to and lean on when it's tough. Leadership is not about being alone. Honesty here is critical – finding support when you need it, being open with those who can help and doing so in a timely manner. This is not about being weak, but being honest and exposing weaknesses so they can be strengthened.
What are the most important skills that a startup founder should learn?
Listening and decision making. Notwithstanding those characteristics mentioned above, no founder knows all the answers, so seeking out advice, support, opinion and assistance is really important. Challenging your own views by inviting external perspectives can tough but it's healthy.
Once challenge is sought, and different opinions garnered, the founder must move to act. We've probably all heard the phrase 'analysis paralysis' – it's always tempting to try and obtain more information, more insight, more help before deciding which way to take the company, but too much time here and someone else will outpace you.
There are different schools of thought here – many say it's better to make a quick decision and correct later if necessary. I think this is somewhat simplistic. If your quick decision is to burn all your bridges, you'd better have a friend with a pontoon company in case Plan A falters.
However, taking too long to decide is invariably going to cause issues too. A good founder 'feels' when enough opinion has been sought and moves into a decision.
Could you share your top piece of advice for entrepreneurs?
Never be afraid to ask for help. You are not alone. It follows from the answers above, but there is a whole network of support for entrepreneurs, especially in a thriving cluster such as Bristol. If you can't see it, or haven't connected with it, this is your first task. Building that network that you can lean on when you need to is effort that will repay you many times over.
How can entrepreneurs avoid burnout?
Never be afraid to ask for help. You are not alone. No apologies for my repetition, but this is key. Burnout generally results from a situation where the entrepreneur 'believes' they have too much on their plate and only they can perform the needed tasks.
We could discuss prioritisation, we could talk about focusing on the 'big bricks' first, and these are all techniques I use in coaching. Fundamentally, a new perspective on what is actually necessary for the entrepreneur to work on will be the most effective way of reducing the load and avoiding burnout.
It is hard to be a founder, I won't try and mislead you, but it's not impossible. Experience has taught me that if I can't see a way through all the tasks on my desk, there's likely someone in my network who can. They might even volunteer to take some and complete them for me!
Why should startups consider joining a business incubator?
It's cheaper to learn from other people's mistakes – and indeed, my own learning is repackaged often, I've learned a few key things that simply don't work!
An incubator provides many things, training, coaching, support of various kinds. It also contains a ready-made network – you will find peers, mentors, role models and an ecosystem of support beyond the walls of the building. You will see your peers trying different experiments all the time.
You have much more in common with your peers than you know, and the overlaps in specific business areas such as your technology are always less significant than you think. You are all looking to engage early customers, take first product to market, build your engine of scale, and these are common problems you can discuss openly without giving away your competitive advantages or discussing your patented IP.
What tech trends can we expect to see in the next five years?
Hopefully, something I fail to predict today, as they are often the most exciting. However, I do hope we see a real step in the energy sector, from renewable energy generation to usage reduction and efficient energy management. Some of this may be driven by societal change – the pandemic has shown we can work remotely most of the time. Whilst team meetings should still happen face to face sometimes, many fewer journeys are probably necessary compared to our belief just three years ago. The move to LED lighting, localized green production, biofuels, tele-commuting and the switch to EV based personal transport will create opportunities in infrastructure, services and technology development, all whilst saving the planet. We can all hope for that.
EiR sessions with Rick are part of SETsquared Bristol membership. Find out about joining us. 
Fast track your technology business