Our next #Idea2Pitch workshop for tech entrepreneurs is on 15 June 2021.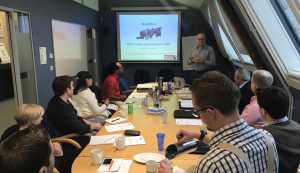 #Idea2Pitch is a chance for novice entrepreneurs to explore the viability of a new business idea, or an opportunity for early stage companies to enhance and hone their skills before approaching investors.
This free event includes a workshop on what makes a good business idea and elevator pitch training from our award winning incubator's expert business advisors. To date #Idea2Pitch has helped over 100 startups to distil their business messaging into an impactful one-minute pitch and practice it with supportive peers.
Konstantina Psoma, Co-founder and CEO of Kaedim, a University of Bristol student startup that uses AI to create digital assets in less than 3 seconds, attended the #Idea2Pitch workshop in March 2020. Following the workshop, Konstantina won the University of Bristol's New Enterprise Competition scooping £10,000 and a 12-month membership to SETsquared Bristol to work towards commercialising their product.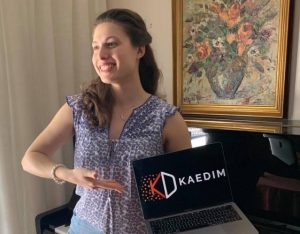 Konstantina said:
"Having studied Innovation at the University of Bristol and having pitched what felt like 100 times in the past, I had the feeling that I wouldn't have much to learn from it. I could not have been more wrong!
SETsquared's Entrepreneur in Residence taught us how to create a memorable elevator pitch that is simple to understand and easy to deliver anywhere, anytime. I learned that the goal of a pitch should be to get to the next stage with your audience and that the ask should always be crystal clear."
Monika Radclyffe, Centre Director, said:
"We're passionate about making sure startups can access the support they need to maximise their chances of success. We run #Idea2Pitch twice a year for early stage tech entrepreneurs from all backgrounds to maximise their potential by tapping into our incredibly supportive and world-class business coaching. It's wonderful to see the businesses we've helped achieve success with our support."
If you think your technology company would benefit from advice on pitch development and how to refine business ideas, apply to attend #Idea2Pitch by 14 June 2021.
For more information on SETsquared Bristol news, opportunities and events, sign up to receive the monthly newsletter
Fast track your technology business