Student-led robotics startup wins SETsquared membership in the University of Bristol's New Enterprise Competition
Senmag Robotics have won a 12-month membership to SETsquared Bristol and legal support from VWV as runners-up in this year's University of Bristol New Enterprise Competition.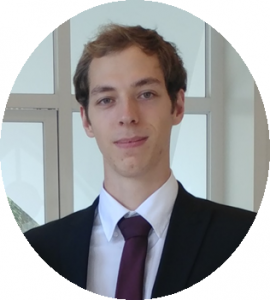 Senmag Robotics combine ultra-precise motion tracking with high-fidelity 3D force feedback to allow a user to move around a virtual 3D environment and physically interact with objects within it.
Gareth Barnaby, Co-founder of Senmag Robotics said:
"The New Enterprise Competition has been an amazing opportunity with the mentors providing fantastic support for our company. We are very excited to join SETsquared Bristol as it will help our vision of establishing a new means for human-computer interaction become a reality."
The overall winner of this year's competition, securing £15,000, was PEEQUAL, a student startup whose mission is to pioneer pee-equality for women. The product is the UK's first touch-free women's urinal which solves the problem of women's toilet queues at outdoor events by being six times quicker to use than conventional portable lockable toilets.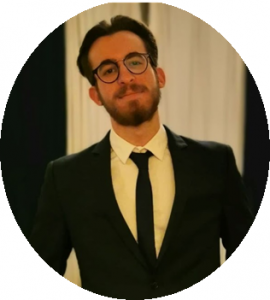 The New Enterprise Competition is the University of Bristol's flagship startup competition, run by the Basecamp Enterprise team. Previous winners include SETsquared Bristol alumni, Ultraleap, a world leading hand tracking and haptics technology company, and Kaedim, an AI software company creating 3D assets for games and films in seconds, who are currently in SETsquared's incubation programme.
Professor Phillip Taylor, Pro Vice-Chancellor for Research and Enterprise at the University of Bristol said:
"The New Enterprise Competition is not just a competition, it's a support programme supported by mentors and partners such as SETsquared to provide tailored business advice. The competition continues to be a catalyst for innovations ranging from deep tech, healthcare, wellbeing, sustainability and creative arts. Thank you to our mentors, partners and sponsors and the Basecamp Enterprise team for supporting students and graduates on their journey to create value for themselves, the city and society."
Monika Radclyffe, Centre Director at SETsquared Bristol, said:
"The New Enterprise Competition is a great example of how innovation is spotted, celebrated and supported by the University of Bristol. SETsquared Bristol is proud to be involved with mentoring and judging this talent and welcoming Senmag Robotics to our incubation programme to support them on the next commercial stage of their entrepreneurial journey."
Kaedim were winners of last year's New Enterprise Competition.  Konstantina Psoma, CEO at Kaedim, said of the competition: "Last year's win of £10,000 prize money and 12-months incubation support from SETsquared helped us succeed with the crucial step of validating our idea. The funding was used to support development of the first iteration of the technology and the closing of our first funding round. The support from SETsquared has equipped us with trusted advisors and a big support network to tap into."
Fast track your technology business