We were delighted to showcase 18 women-led startups on our Enterprising Women 3.0 pre-incubation programme last week.  
The evening, kindly hosted at TLT in Bristol, brought an inspirational group of women founders together with an audience to pitch, network and celebrate the launch of their innovative startups, ranging from healthtech to sustainability solutions.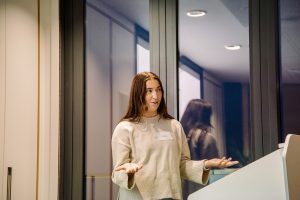 The programme has already seen CupSquared, an environmental period product company, begin its first pre-seed investment round, and already secure £200k in investment. Kira Goode, CEO and Founder, said "Support from the Enterprising Women Programme was really useful for our business, especially being in a community with other women founders on a similar journey." 
Devon Lowndes, Founder and Director of neurodiversity consultancy Self Agency, has partnered with Bristol City Council as its Neurodiversity Champion since joining the programme. Her mission is to make Bristol the home for neurodivergent people in the UK.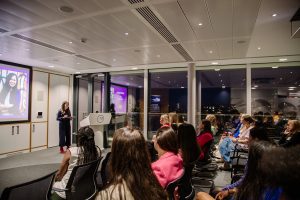 Mel Rodrigues, Founder and CEO of Gritty Talent, provided the keynote, which highlighted the importance of growing your 'cultural capital'. Previously supported by Enterprising Women, Mel is an award-winning business leader whose company has received pre-seed funding with Innovate UK and has partnered with Channel 4.  
Enterprising Women 3.0 was fully funded by NatWest. The programme supports innovative early-stage women-led businesses work towards commercialisation and take their business or idea to the next stage.  
Pre-register your interest in Enterprising Women 4.0. 
Recent News, Blogs and Stories
Fast track your technology business