SETsquared Bristol member, Neuronostics, an award-winning SME, has successfully secured £300K for the ongoing development of its revolutionary clinical decision support systems. The funds being received from a group of private investors who are establishing a new venture capital fund QantX Ventures.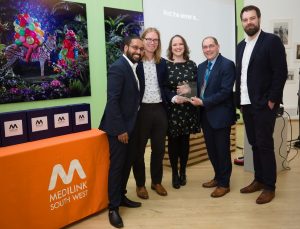 Neuronostics has developed patented technology that enables faster and more accurate diagnosis of epilepsy then is currently possible. The technology is built upon mathematical modelling and advanced AI tools that interrogate routinely acquired clinical data to reveal the risk of future seizures.
The investment will enable Neuronostics to accelerate development of its clinical decision support system #BioEP and its home management smartphone app #ConnectEP, with CE marking for the first-generation of #BioEP expected later in 2021.
Neuronostics' technologies have been nationally recognised for their potential to benefit people with neurological conditions. Neuronostics were awarded the National Start-Up award in 2020 by MediLink UK, as well as the 2020 HealthTech award by TechSW. Just last week, the company picked up a further Innovation award from MediLink SW for its technology development.
Professor John Terry, Co-Founder and Managing Director, said "Securing this seed fund investment is incredibly exciting for the future development of Neuronostics.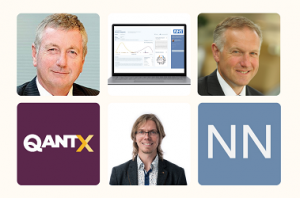 To be able to announce this investment on Purple Day – the international day of awareness for epilepsy – is doubly exciting, as our products have the potential to bring many benefits to the millions of people globally impacted by epilepsy."
Richard Haycock, Co-Founder of QantX Ventures and who will join the board of Neuronostics, said "We are excited to become part of the Neuronostics journey, they have pioneered innovative technology that will make a significant positive difference to the lives of many people around the world."
Dr Neil Hayes, Head of Commercial and Business Programmes at the University of Exeter, said "This investment represents another significant milestone for Neuronostics and will help bring the technology a step closer to bringing real benefit to people living with epilepsy. The University of Exeter is pleased to be working with Neuronostics and QantX Ventures to deliver meaningful impact from our world leading research."
Discover more of the companies SETsquared incubate here and sign up to the monthly SETsquared newsletter to keep up with news, events, opportunities and more.
Fast track your technology business