We are delighted to announce two new leadership roles for SETsquared Bristol from January 2022 to strengthen the incubator's position as a world-leading business support programme provider for ambitious tech companies.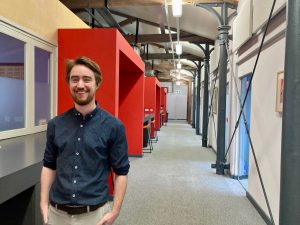 Marty Reid will become Director and Kim Brook will become Programme Manager of SETsquared Bristol.
Marty and Kim take over from Monika Radclyffe who has led the University of Bristol's world leading tech incubator since 2016 and is leaving to join innovation company, Plexal. 
Marty has been Head of Engine Shed since January 2020, and prior to this Centre Director for Bristol innovation hub, Future Space. He will continue in his Engine Shed role alongside his new appointment as Director of SETsquared Bristol to ensure alignment and strategic development between the partner companies.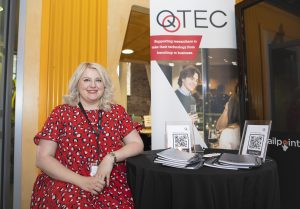 Kim has many years' experience at the University of Bristol, most recently as Programme Manager for QTEC and QUEST, working with researchers, entrepreneurs, advisers and investors to develop new early-stage quantum and deep technology businesses within the region. 
As Director, Marty will focus on the growth of SETsquared Bristol's incubation and pre-incubation programmes, as well as the development of new sector focused accelerators, corporate partnerships, and investor relations.  
Marty said "I'm looking forward to joining SETsquared Bristol at a time where there is huge scope for scaling up its business support capabilities and impact to new audiences. I'm also committed to taking forward our diversity and inclusion responsibilities to ensure greater inclusivity within the tech sector."  
Monika commented, "This is an exciting time for SETsquared Bristol. I'm proud to be handing it over to Marty and Kim who both have great experience to bring to these roles. I will miss what is a fantastic and inspiring ecosystem of members, alumni, advisers and investors and wish you all every success and happiness in your future endeavours." 
For more information on SETsquared Bristol news, opportunities and events, sign up to receive the monthly newsletter.
Fast track your technology business