We are pleased to announce our new and extended FD (Financial Director) in Residence service for SETsquared Bristol members, which is now available weekly instead of fortnightly. Our incumbent FD in Residence, Corrigan Accountants, led by Partner, Pete Edwards, are continuing to provide the service, but will be joined by Jonathan Gaunt, Founder and Managing Director of FD Works, helping us to providing a more frequent and broad range of service.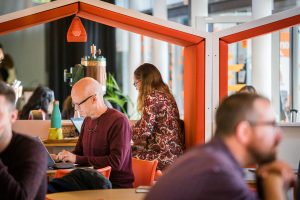 SETsquared Bristol provides world class acceleration and incubation of technology businesses. We holistically support and entrepreneurs through our bespoke business support programme, which includes coaching, mentoring, advice clinics, workshops, events, and investment readiness. 
The specialist pro-bono services of our FD-in-Residence are one of the key aspects of SETsquared Bristol's incubation offering. Our member ventures are often first time technology entrepreneurs that need guidance on common financial issues problems, or established businesses who need fine-tuned strategic experience in financial planning and forecasting. It is vital for all our member businesses to access top-class financial support, so we're thrilled to be effectively doubling our current provisioning of the FD-In-Residence service.  
One of SETsquared Bristol's strengths is our wide network of business leaders, influencers, specialists and mentors.  We take pride in our honest broker stance, which means we provide no direct referrals to professional service companies, or take any equity from our supported business ventures. However, we understand that selecting one provider over another could be perceived as an implicit referral. We wanted to hold ourselves accountable to our honest broker stance, which meant that in late 2019 we invited a number of start-up finance experts to apply to provide our new and extended pro-bono FD-in-Residence service. We are pleased to welcome Jonathan Gaunt from FD Works.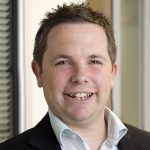 Pete Edwards, Tax partner at Corrigan Accountants 
As a result of Corrigan Accountants' work with fast growing tech businesses, Pete has specific expertise on R&D Tax credits, tax effective share option schemes, SEIS/EIS and the patent box regime. Pete is the corporate tax specialist for the firm and regularly speaks to the specialist department within HMRC dealing with R&D claims. He spent time at a large international practice before joining Corrigan and regularly advises clients around the tax implications of operating overseas.  

Jonathan Gaunt, Director at FD Works 
As a Chartered Management Accountant, Jonathan followed the traditional route of working in large corporate businesses, he'd always wanted to be an entrepreneur and in 2013 set up FD Works, with the simple aim of providing ambitious business with hands-on finance support. Whether you want to outsource your finance function, need suggestions on how to update and improve your accounting system or you want a partner to work with your existing team to coach and share best practice, he can help. Using his has a broad perspective of the accounting industry in the UK and a deep understanding of the challenges accountants, Jonathan is a co-Founder of Xavier Analytics a SaaS-based business and is living the scale-up journey. 
Find out more about our world class business support services here and sign up to the monthly newsletter to get SETsquared Bristol news direct to your inbox.
Recent News, Blogs and Stories
Fast track your technology business