SETsquared Bristol, the University of Bristol world-leading tech incubator, is proud to announce six companies that have been awarded their 2020 Breakthrough Bursary.
Angel Investors Club, Engineer2Engineer, Latchaid, Lurncampus, FluoretiQ and YelloButterfly will join SETsquared Bristol's incubation programme in January 2021 to grow their technology startups.
Now in its second year, the Breakthrough Bursary supports entrepreneurs from diverse ethnic backgrounds in accessing business support. The Bursary is funded by SETsquared alumni and covers 75% of SETsquared Bristol's membership for one year. This year's programme attracted a 100% increase in the number of applicants and awards given.
The companies will receive bespoke business support, mentoring, strategic advice and coaching, investment readiness training and events as well as access to University of Bristol expertise and a fixed desk in SETsquared's shared office at Engine Shed.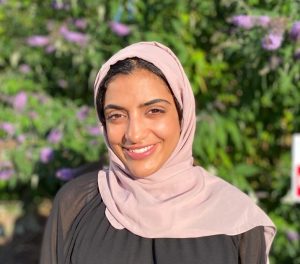 Three of the awarded businesses took part in SETsquared Bristol's Enterprising Women 2020 programme, including University of Bristol student start-up Engineer2Engineer (E2E), a global engineering hub for creative solutions.
Ilham Said, Founder and CEO of E2E, commented:
"We are super excited to be awarded the Breakthrough Bursary and with this award we hope to raise our first round of investment. The membership will provide E2E with expert level support and guidance, valuable training for our team members and varied support from a huge and bright entrepreneurial community."
University of Bristol spin-out, FluoretiQ, developed their rapid diagnostic platform that identifies and enumerates bacterial pathogens at SETsquared's partner incubators, QTEC and Unit DX.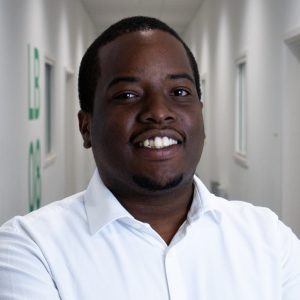 Neciah Dorh, Co-founder and CEO of FluoretiQ, said:
"We are really thrilled to have received the Breakthrough Bursary and to join SETsquared. I think that the Breakthrough Bursary is a great way to find and nurture diversity within the South West founder community, kudos to SETsquared for being proactive."
Steve Edwards, SETsquared Bristol Centre Director, said:
"I'm pleased to welcome such a talented group of founders to SETsquared Bristol, with a fantastic diversity of tech, including edtech, femtech, fintech and healthtech. We're committed to supporting tech founders from all backgrounds, which is not just the right thing to do, but is vital to grow sustainable businesses and the local economy."
The Breakthrough Bursary was one of a number of key recommendations from a SETsquared Bristol funded research report carried out by Bristol partners ACH and Up Our Street in 2018, and rooted in research with BAME tech entrepreneurs.
One of the first cohort Bursary awardees, recruitment analytics platform NORTHSTAR™, has raised nearly £2 million in investment and is now significantly scaling.
Glyn Blaize, Founder of NORTHSTAR, said:
"The Breakthrough Bursary has been a great support and brilliant treasure trove for NORTHSTAR. Whether attending a seminar, to prepping for investment there is support for every step of the startup scaleup journey."
The Breakthrough Bursary will return in future, offering access to business support to other underrepresented groups.
To keep up to date with SETsquared Bristol's news and opportunities, sign up to the monthly newsletter.
Fast track your technology business