Startups Magazine guest blog: Instant win wellbeing at work – and how to get started on a budget
This month we feature a guest blog from our partner, Startups Magazine.
Considering introducing an employee wellbeing programme in 2021, but concerned about the financial outlay and where to begin? Fear not, as it does not take a huge chunk of cash to create a successful wellbeing programme for your staff. However, you do need to invest some time to plan an initiative that will best suit your team. Here are four cost effective suggestions to get such schemes up and running, and to maintain momentum.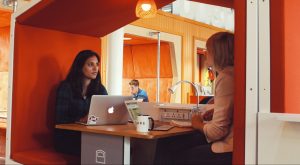 Surveying staff
Ideally, this should be the cornerstone of any wellbeing initiative. The most successful employee wellbeing programmes are employee centric, and arguably the easiest way to discover staff concerns, thoughts, opinions and, ultimately to provide insights, is via a survey. This doesn't need to be exhaustive – ten questions with an under three minute completion time is what we recommend for an initial survey. And it should be anonymous – that way staff will be honest without fear of reprisal. Use a third party to run it to help gain that trust and boost completion rates.
Mental health awareness
One good thing to come out of Covid-19 situation is that it has accelerated conversations around mental health. Of course pre-covid, such discussions were becoming more commonplace, but now we are perhaps more appreciative of the factors that contribute to our mental health and that mental health does not exist in isolation.
So use the situation to start further discussions. Are staff missing the social interaction of the workplace? Are they exercising enough? Are they sleeping well or is working from home having an adverse effect on this? All these things could contribute to a decline in mental health.
If senior managers are open to talking about mental health in general, or their own experiences, this can set the tone for the workplace. We ran a workshop for a client where the MD shared his experiences. He hadn't suffered from a problem, but he talked about how his interest in cycling helped him be more mentally healthy (as well as physically). He admitted that if he hadn't gone out for a bike ride for a while he could get stressed more easily, yet post cycling he felt happier, more productive and had a more positive outlook.
Mental health conversations don't need to be about depression or anxiety. When we appreciate that we all have mental health, then it makes having conversations around it that much more easier, particularly in the workplace.
Combine the above with some formal, structured training and workshops on this area. Such small steps will lead to a mentally healthier workplace.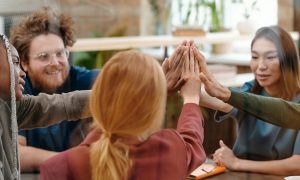 Outdoor meetings
Instinctively, we all know that being outdoors makes us feel good – and there's even scientific research to back it up. Getting outside can improve energy levels, improve cognitive function and is a great cure for distracted thinking. An office design trend in recent years has drawn on the concept of biophilia – bringing the outdoors into the office because it makes us feel good – and we can still harness these principles if we are working from home. If it's not necessary to video call, ditch Zoom / Teams or the like and head outside for a meeting over the phone in search of nature. Outdoor meetings and calls can improve creativity by up to 50%. So get outside and get the creative juices flowing!
And of course, apply this to internal, in-person meetings when back in communal workplaces.
Maintain momentum via health awareness days and weeks
A straightforward way to maintain employees' interest is to run activities around relevant Awareness or National Days and Weeks. For instance, on March 19, 2021, it's World Sleep Day, creating a good opportunity to draw attention to how important sleep is to being productive,  and to share tips on how to get an adequate amount each night. You could share content among the team or get a sleep expert to present to staff.
During Volunteer Week – at the start of June – give staff a couple of hours' paid time off to volunteer for good causes. And on World Mental Health Day (October 10) raise awareness among workers around mental health in the workplace. There are many days, weeks and months that can be integrated into a low-cost workplace wellbeing plan. Others include:
Dry January
Time To Talk Day (February 4)
World Nutrition and Hydration Week (March 15th-21st)
Stress Awareness Month (April)
National Fitness Day (September 23)
Stoptober (October)
National Work Life Week (October 12-16)
For further info on any of the above, or more creative, bespoke initiatives, visit here.
For more SETsquared Bristol blogs and business resources, sign up to receive the monthly newsletter.
Fast track your technology business