Stornaway.io case study: Interactive storytelling to connect creator and audience
To help our aspiring entrepreneurs and future SETsquared Bristol members, we showcase a number of case studies demonstrating the breadth of tech at SETsquared Bristol and what it takes to achieve success.
We had a chat with Stornaway.io Co-founder and Director, Kate Dimbleby…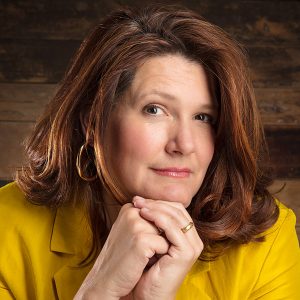 What does Stornaway.io do?
Stornaway.io lets video producers create and publish interactive video stories, quickly and easily, without coding – using our drag and drop web application.
Tell me a bit about your background and what led you to start the business
I have worked as a writer/producer and performer for the past 20 years, creating shows that combine music and theatre to tell the stories of women whose voices have been forgotten.  I have released 6 albums and toured internationally.  Interactive storytelling is what I love most.  The connection between the creator and the audience – made more direct.
Ru Howe, my co-founder and I have been talking about interactive video since the 2000s and  finally streaming technology and demand reached a tipping point where we knew the time was right to act.
In what ways do you think interactive story telling will change the industry?
We already live in a world where audiences are used to choosing which video to watch next.
What's missing is an easy way for the storytellers to join all of these clips up into inspiring longer stories.  80% of everything watched on YouTube is suggested by the algorithm.  We think it's time to take back control of the algorithm and give it to creatives who want to explore this exciting, slightly addictive space between television and video games.
It seems obvious to us that in the next few years there will be an enormous increase in the number of TV and video stories connected in non-linear ways, just as we've got used to with text in our browsing of the web.
Netflix have done pioneering work with this (Bandersnatch, Bear Grylls: You versus Wild etc.) and now we're seeing the other platforms following suit.  We made Stornaway.io so producers can author this kind of content for delivery on any platform.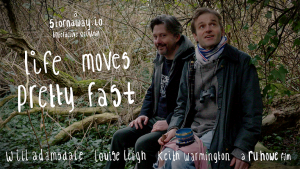 What films/projects have been released using Stornaway.io?
Most of the TV projects we can't talk about because they are still in development – TV has long lead times.  But you can have a lot of fun playing Life Moves Pretty Fast which is set in Bristol, filmed across 20 locations.  Allow yourself 20 minutes to take Wolfie on a few different journeys across Clifton and the Downs, on his way to work.
Also recently released was an interactive episode of Arthur by American TV channel GBH.  Stornaway.io was used to design and playtest it and it was delivered live via chat.
A Little Hungover is a simple and funny lockdown story by Writer/Director Tyrell Williams of a guy in a video call with his boss – and for kids, Select a Quest was made by Bristol theatre company Pins and Needles.  You have to find your way through the freaky forest (made in 72 hours in lockdown!).
There are more stories to come. You can follow us on Twitter at Stornaway_io where we post links.
How did you enter SETsquared?
We applied online, prepared a massive deck, were interviewed and didn't show the deck at all but waved our hands around a lot to describe interactive video!  Luckily, they thought we had something interesting.
How has SETsquared helped you?
It has been really helpful, firstly in enabling us to take our idea seriously and talk about it outside of our own bubble of advisors and friends.  Our Entrepreneur-in-Residence, Rick Chapman, has provided support that, particularly in the early stages was crucial to us moving forward. He feels like a member of the team – asking the difficult questions with a smile.  The best piece of advice was to get three quotes for everything – and to trust our gut.
What investment have you raised?
We raised an initial round of investment via Angel investors to fund the building and launch of our first release.  We have been awarded some grant funding to build the next phase and we're looking for investment in 2021.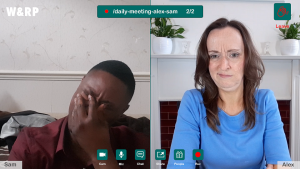 What are you most proud of?
We're proud of having built the software that we envisaged, on budget and schedule, thanks to Cookies HQ – and getting it to market in a relatively short period.  More importantly, we've managed to live a balanced life (sort of!), whilst launching in lockdown and engaging with producers and film schools all over the world.
What are the next steps for Stornaway.io?
We are currently building out our API and integrations with other platforms and working towards 360/VR authoring tools.  We're getting a lot of interest from film schools and universities, producers working in immersive and VR, where using pre-visualisation tools for branching narratives saves time and money, as well as TV production companies and streaming platforms, so next year should be exciting – and busy!
What is the one piece of advice you can give to women tech founders?
If you feel like an imposter, embrace that.  Nobody starts their own company by playing by the rules. Don't be intimated by jargon or other people's knowledge.  Listen, and then figure out what's useful to you and what's not.  Oh, and ask lots of stupid questions and remember that no-one has all (if any) of the answers.
Discover more of the companies SETsquared incubate here and sign up to the monthly SETsquared newsletter to keep up with news, events, opportunities and more.
Recent News, Blogs and Stories
Fast track your technology business