Vitamica won the popular vote and was named 'Best Elevator Pitch' last night at SETsquared Bristol's annual Tech-Xpo, showcasing the region's hottest technology from the Global No1, University of Bristol led incubator. The biomedical tech company, which transforms the way clinicians make decisions around antibiotics, was one of eight tech start-ups to pitch at the event, with the audience using a digital voting system to decide the winner.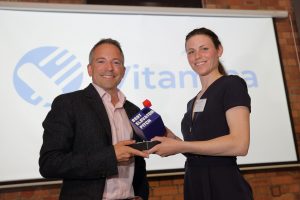 18 companies, including AutonoMe, Cotham Technologies, and OKKO Health, exhibited to a crowd of investors, academics, and business leaders at the annual event, which was held at Paintworks. Vitamica was up against Actuation Lab, Bristol Pound, Data Cubed, ELEM Biotech, iXport, Maths with Parents, and TableTiger to win over delegates and be voted 'Best Elevator Pitch', and all eight pitching companies were filmed presenting their 60-second speed session.
Charlotte Bermingham, CTO of Vitamica, who delivered the winning pitch, scooped the prize for their rapid antimicrobial susceptibility testing (AST) technology, which differentiates between antibiotic resistant and susceptible cells, said:
"We hope that winning Best Elevator Pitch at Tech-Xpo 2019 will lead to people becoming more aware of us. We are going through a funding round, and we're trying to build links with other companies, so we hope this award will help us start productive conversations. Everyone knows this is a problem that needs a solution, so there is an obvious reason for what we're doing, and an obvious impact."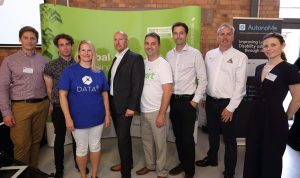 Commenting on Vitamica's win, SETsquared Bristol Centre Director, Monika Radclyffe, said:
"I am delighted for Vitamica on their win. All of our ventures worked hard to hone their pitches, but Charlotte won the audience over with their biomedical tech that helps clinicians prescribe appropriate antibiotics, leading to better outcomes for patients. We hope to see Vitamica achieve some well-deserved success off the back of their 'Best Elevator Pitch' accolade."
Tech-Xpo 2019 was sponsored by VVW, EY, Corrigan Accountants, and Research and Enterprise Development at the University of Bristol, and Business Leader were event media partners. Corporate Partner and Head of VWV's Technology sector, Nathan Guest, presented the custom-made 3D printed trophy, which was created by Actuation Lab, to Vitamica on the night. Nathan commented:
"This is the ninth consecutive year that we have sponsored Tech-Xpo.  Our relationship with SETsquared is a key one for us and this year marks the tenth anniversary of the launch of our weekly, free-of-charge, Lawyer-in-Residence service to SETsquared Bristol members.  Tech-Xpo 2019 was another brilliant showcase for those entrepreneurs who were pitching, but also for those who were exhibiting.  It was also a great opportunity to recognise the first-class support that the SETsquared team and mentors provide to some of the city region's most exciting tech start-ups".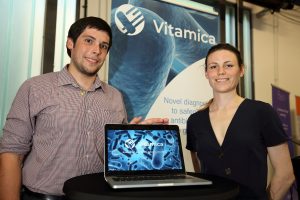 Last year's winner, Charlie Guy, Founder of LettUs Grow, pitched for their aeroponic technology to support vertical farming. Since then, LettUs Grow has secured £1 million in funding to further their business. Previous winners, including Becky Sage from Interactive Scientific and Lisa Matthews from HellyHolly, have gone on to secure significant investments, and have been awarded national titles including the Sunday Telegraph's Top 50 Women in Engineering list, and Innovate UK's top 15 Women in Innovation in the UK.
Tech-Xpo 2019 was filmed, and the highlights video will be shared on YouTube in the coming weeks.
For more information on SETsquared Bristol news, opportunities and events, sign up to receive the monthly newsletter.
Recent News, Blogs and Stories
Fast track your technology business