We are pleased to welcome our new Advisers in Residence, Caroline Clark (COO), Edmund Daniels (AI), Jess Saumarez (Marketer) and Mike Paton (COO).  
Our community of 19 Advisers in Residence are a key aspect of our incubation programme, providing pro-bono advice to our members across specialist areas including legal, finance, investment and product development. 
Adviser information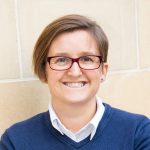 Caroline Clark, Chief Operating Officer (COO) in Residence 
Caroline is an experienced COO and social entrepreneur who brings together technical expertise and a passion for people and culture. She co-founded and served as COO at KETS Quantum Security before transitioning to social entrepreneurship with her current company Zebera, an organisation dedicated to empowering and inspiring young people through design and innovation. With a background in engineering and a PhD in ultrasonic signal processing, she has extensive experience in science and engineering. 
Sessions with Caroline include people and culture, strategic planning, operations management, business development, mentoring and coaching, and community engagement.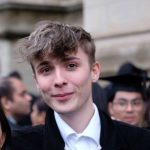 Edmund Daniels, AI Adviser in Residence 
Edmund is an AI wizard and recent Film and Television with Innovation Masters graduate from the University of Bristol. He gained national news coverage and funding from the University for his GPT detector. Ed has worked as an AI consultant for multiple companies, bringing his passion for innovation and expertise to help identify new AI-powered business opportunities and ways to interact with data. 
Sessions with Ed include utilising cutting edge AI technologies to further a company's goals.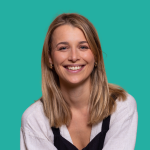 Jess Saumarez, Marketer in Residence 
Jess is a Certified Digital Marketing Leader with over seven years of experience building businesses from the ground up through to acquisition. She has sat on boards and advised CEOs, grown and exited two of her own tech businesses, won multiple awards in marketing and business, built and led marketing and sales teams, and disrupted industries thought to be mundane and boring. 
Sessions with Jess include strategy and auditing, good customer experience practices, design sprints, launching new products and services, introducing martech into businesses, business reporting, and aligning marketing and sales with business strategy.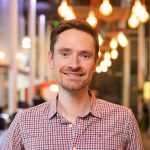 Mike Paton, Chief Operating Officer (COO) in Residence 
Mike is the Director of Engine Shed, the region's leading innovation hub, and CEO of the Science Research Foundation, parent company of Engine Shed and SETsquared Bristol. He has a wealth of operations and leadership experience across industry, higher education and innovation ecosystem development. Trained as a materials chemist, he has held various leadership roles at Rolls-Royce across project management, customer account management and engineering operations.  
Sessions with Mike include strategic operations, growth readiness, Customer Relationship Management (CRM), change management, project management, workload management, operational resilience, finance for operations, organisational design and governance, and how to leverage support networks.
Fast track your technology business