We had a chat with Greville Commins, Entrepreneur in Residence (EiR), about the highlights of his last 15 years growing tech companies at SETsquared Bristol. Now that Grev is retiring, we would like to say a huge thank you for his commitment, expertise and dedication to us, the University of Bristol and the hundreds of startups and scaleups in which he's played a significant part.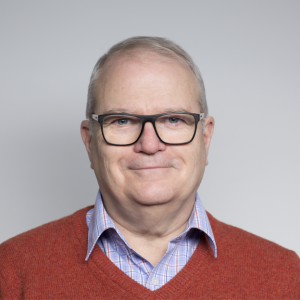 Please could you describe what you do as an Entrepreneur in Residence.  
As EiR, I use my knowledge and experience to help entrepreneurs accelerate their businesses through a mixture of mentoring, coaching and teaching. Every entrepreneur goes on two journeys: their personal journey, when they start their first company, and the growth journey of their company. The majority of SETsquared members will have never started a business before. They may have product knowledge, but will often have no knowledge of the foundation steps of growing a business; market, customers, product, IP, building a team, people or funding. My job is to bring them along on both journeys, to help them fill in these other boxes to achieve growth and success. Although entrepreneurs face common problems, every interaction with each startup is unique depending on their journey. 
What are the highlights from your time at SETsquared?  
Seeing so many people grow their businesses and succeed. Even those who had to give up along the way learned enough to do it all over again someday; it's nice to know that what they learnt at SETsquared has stuck with them. Like teachers we love to see people learn, develop and succeed.  
I'm probably most proud of the help I've provided around exits, sales and customer negotiations. It's satisfying to know that I've helped so many startups get better deals. Many people have come to thank me and say that they wouldn't be where they were today without EiR advice. 
Then of course there is the amazing SETsquared and Engine Shed teams, it has been a pleasure to work with them all.  
You've worn many different 'hats', from mentor and coach to NED and chairman, which is your favourite and why?   
Definitely anything that allowed me to help people achieve the best from what they were doing, like the EiR role. I always enjoyed non-exec roles in first mile companies during the building and creating stage. This first mile stage – startup idea to first sale – is my passion. When companies begin to grow and become proper businesses, I feel that my job is done and I'm ready to move on. This is why I like the EiR role – loads of chances to work with tech businesses at the exciting early stages. 
Have you ever had a mentor for your own development? 
No, never. There were no incubators back when I had my first startup and in some ways we had to learn ten years of business knowledge within three. There wasn't any help, we were very much on our own. I'm glad I've had the chance to put this right by giving back and help others on their journeys. All of us EiRs have been there and done it, which helps us relate to entrepreneurs going through tough times.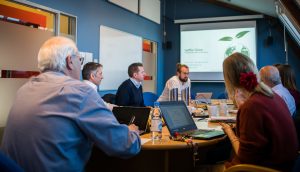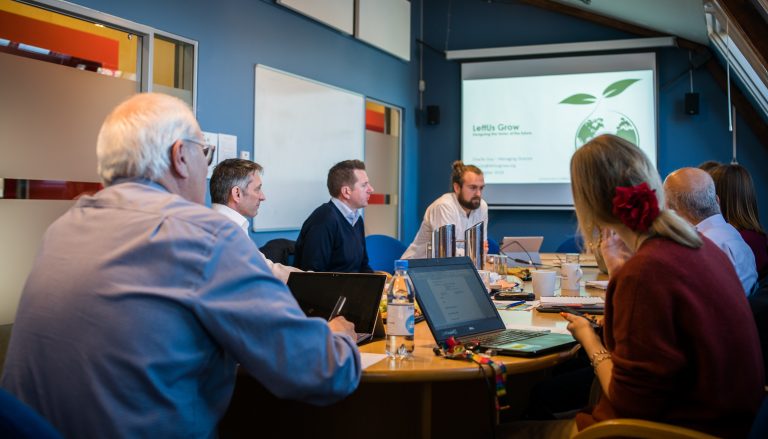 What's changed in the tech ecosystem over the last 15 years? What has remained constant? 
At SETsquared Bristol, the sector focus has noticeably changed. In the early days we had a lot of microelectronics startups, now the sector spread is much wider but microelectronics has pretty much disappeared. Also the average age of founders used to be mid-forties and is probably more like ten years younger now and a much more diverse community, which is an excellent development.  
What are your predictions for the next 5 years in tech? 
The environment must become a major driving factor. There will hopefully be numerous startups with new tech tackling problems of generation, energy savings, clean water and air….fingers crossed. Security will probably be the second major problem we need to be on top of. 
What is the one piece of advice you have given the most?  
Aim higher in your negotiations. 80% of the time you will gain some improvement and do better. It's about fighting harder for a better price from customers, a higher valuation from investors and better exit from acquirers. Entrepreneurs often fall into the trap of undervaluing; they need the confidence to fight for their proper share of the rewards. 
What's next for Grev? 
Hopefully my time will be filled with mountain bikes, motorcycle trips, astronomy and astrophysics/particle physics, as well as keeping fit with my dog. I have my eye on some Open University courses and a seven disc set on Dark Energy to keep me occupied. I might even learn a new computer language to see if there's life in the old dog yet. 
For more information on SETsquared Bristol news, opportunities and events, sign up to receive the monthly newsletter.
Fast track your technology business