"Our company has grown tremendously under support from SETsquared Bristol." –  Mike Bartley, T&VS Founder
SETsquared Bristol alumni member Mike Bartley is the founder of Test and Verification Solutions (T&VS). Mike gained his PhD in Mathematical Logic at the University of Bristol and has been involved in software testing and hardware verification for over 25 years.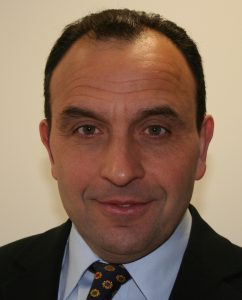 T&VS provides specialist test and verification services and products for the semiconductor and embedded systems industries.
T&VS specialises in ensuring products are reliable, safe and secure. This includes checking medical and healthcare products to ensure they are both safe and secure.
Growing at an impressive pace, the company has offices around the globe. There are five offices in India (including Bangalore, Hyderabad, Noida and two in Chennai), as well as one office in the USA, one in Singapore, two in Europe and another in Japan.
Test and Verification Solutions Key Facts:
Start date: 2008
Market sector: Electronics
Location: Bristol, UK
Number of employees: 350
Company turnover: $8.5 million
Discover more of the companies SETsquared incubate here and sign up to the monthly SETsquared newsletter to keep up with news, events, opportunities and more.
Recent News, Blogs and Stories
KETS Quantum Security, world leaders in integrated quantum cryptography hardware solutions, pitched against ten other startups from Bristol's world-leading tech scene to win the 'Best Elevator Pitch'…
SETsquared Bristol has been awarded 'Hottest Accelerator' in Europe at The Europas Awards. The University of Bristol led incubator, based at Engine Shed, supports the…
Eleven startup companies from Bristol's world-leading tech scene have been announced to pitch and demo their innovative products at SETsquared Bristol's Tech-Xpo 2020. The companies competing for the…
Fast track your technology business