Greville Commins, previous Entrepreneur in Residence: How to deliver the ultimate elevator pitch
Elevator pitches are a key part of business, both for raising investment and winning customer approvals, that 90 second explanation of your proposition can make a huge difference.
The elevator pitch was coined, originally, in the USA to describe the opportunity arising from the chance encounter in an elevator/lift with a senior member of an investor organisation. You have 60-90 seconds whilst the elevator is in transit to make your pitch. The recipient has nowhere to escape! Most people make their minds up about you and your proposition in the first few seconds, so you don't have long to win their interest. So how do you do it?
There's a skeleton in the elevator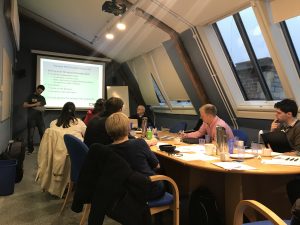 At SETsquared Bristol, we regularly coach our member entrepreneurs to distil their business proposition into a concise pitch. I begin the pitch development effort by laying out a basic skeleton to hang your pitch on. The advantage of this is that it initially focuses the development on the messages and not the structure. Of course, there are an infinite number of ways to use your 90 seconds, but this way seems to work for those who've tried it.
Essentially, it's a form of key messaging, where you extract out of your proposition the critical key messages that you want to get across, and have retained in the mind of the receiver after parting ways. With only 90 seconds in total, these key messages need to be sharp and to the point.
Building blocks to the perfect pitch
I break the 90 seconds into 10 second blocks. The first block is 10 seconds to introduce yourself and your company. This may seem like a long time to do that, but remember, first impressions are made in the first few seconds so get it right.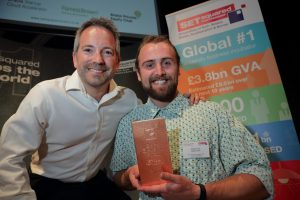 The next 6 x 10 second blocks are for your key messages. So here you need to choose the most important, exciting, valuable key messages and hone them down to a sharp 10 second statement. This ensures you don't over state and spend too much time on one single point, resulting in some key messages losing out altogether. Remember, there'll be more time later to do each key message justice if you succeed. A single 10 second block is allocated to summarising all these key messages in a high impact set of words that makes them memorable and easy to recall.
Close your winning pitch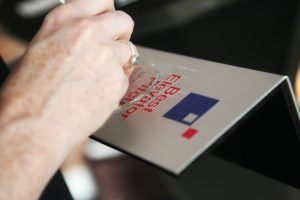 Too many people do a great elevator pitch but forget to ask for something, or to close the deal by getting agreement to move forward in some way. So you have 10 seconds at the end of the elevator pitch, to ask for something. Maybe you want to arrange a meeting for a full presentation, a follow up call, or arrange to show a demo. Whatever you do make sure you continue the engagement. If you have done a good job the next step will come naturally but success will only come with practice.
At SETsquared, we regularly coach entrepreneurs to deliver the perfect elevator pitch, through one to one sessions with Entrepreneurs-in-Residence, our programme of workshops, investor readiness training, and our biannual #Idea2pitch outreach event.
For more information on SETsquared Bristol news, opportunities and events, sign up to receive the monthly newsletter.
Fast track your technology business