SETsquared Bristol is proud to partner with Mogul Magazine, Bristol's first Black led digital magazine. Members of our team share monthly business advice and digital business surgeries for Mogul's readers in each publication. Submit your business question to info@mogulmagazine.co.uk, where it could be published and answered by one of our business experts. Together we'll ensure that business advice, information and opportunities reach entrepreneurs from diverse background across the region.
In June's issue Greville Commins, Entrepreneur-in-Residence at SETsquared Bristol, answers this month's reader question.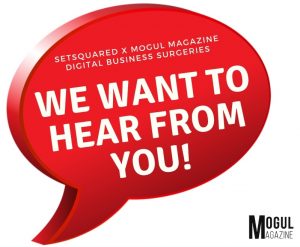 Question:
I have a small business and feel overwhelmed trying to compete online with bigger brands. Is there any marketing tips that will help me emphasise more on my USP helping me clearly share my message and cut through the noise of my
competition? – Independent Online Travel Agent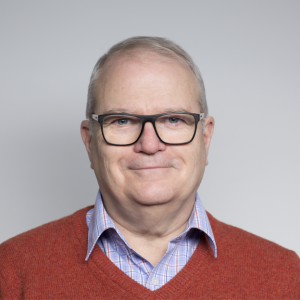 Answer:
Typically, bigger brands aim to have a wider appeal, they try to develop messaging that attracts more customers to their sites. Learn how the big brands operate, how their customers view them, do they get it wrong? Don't be intimidated, they are often slow to react to their customer problems and not so nimble as a smaller company.
What you need to do is look at your USP and make sure it addresses a significant problem your audience has, preferably one that is not addressed by the competing brands, then refine your messaging so that it draws attention to a narrow focus on your solution to the problem. Do this even if you are offering a much wider product. Find your niche, specialise in a sector so that you can be more effective in your marketing.
Reveal your personality in your marketing, sometimes customers warm to this more than corporate branding. It's easier for you to take risks and offer something different and venture into the unknown.
You need to make sure how you behave reflects the brand you want to build. Be better than the competition, show flexibility, be personal in interactions with customers, be available when needed, and respond quickly to problems. Consider giving something back to the community you serve without expecting anything in return.
Another key factor in building a strong brand is to develop a personal connection with your customers in order to get to know your customers. Often your customers who love working with you will become valuable ambassadors who talk about you in all the right forums. This kind of personal referencing is hard to achieve without doing the right things first.
For more information on SETsquared Bristol news, opportunities and events, sign up to receive the monthly newsletter.
Find out about our current projects at SETsquared
*Banner photo courtesy of Women of Colour in Tech
Fast track your technology business