Rick Chapman, Entrepreneur-in-Residence: Surviving COVID-19 – some practical advice for startups
Many businesses are facing severe challenges in the current crisis. Although not a definitive list, hopefully the following thoughts will give a framework for founders to consider, especially in smaller businesses.
This is my personal response – I hope you find it helpful when considering your own challenges – Rick Chapman, Entrepreneur-in-Residence, SETsquared Bristol.
Business continuity in a crisis
1. Cash flow will kill you
Even in normal times, cash flow is one of the biggest reasons for businesses going under. It's easy to forget the importance of regular injections of cash into your bank account to meet your ongoing liabilities. In times of crisis such as this, it is even more vital given future revenue may be even more uncertain. Consider the following points:
Minimize spending wherever you can – be brutal if needed

All businesses over time continually add small amounts of regular spending. Look at how many SaaS products you are paying a monthly subscription for. Do you really need them all at present? Larger projects such as marketing campaigns should be reviewed or, at the very least, rescheduled. Even costs that appear to be committed may have flexibility – talk to your suppliers and see if they can help, but remember they will be facing challenges too.
Pull invoicing forward

If you are in the fortunate position of having larger customers, especially public sector, approach them to see if you can get more favorable payment terms. Dorset Council have just proactively offered immediate payment terms instead of their usual 30 days, which is fantastic.

Larger entities are more likely to have reserves to ride out crises, and the more nimble of them may be willing to support their supply chain more actively.

If you are able to, ask your clients if you can progress work ahead of schedule and invoice for completed work immediately.
Defer your spending, but don't just push problems down the supply chain

As above, if you have larger entities as creditors, they may be willing to wait longer for you to settle your bills. Do not assume this will be the case – check – but don't be afraid to ask.

Larger entities are also more likely to hold insurance against business interruption, so may have protection to cover loss of income etc., from smaller partners.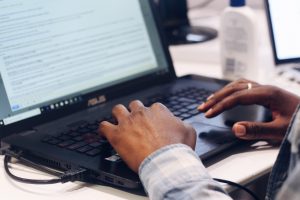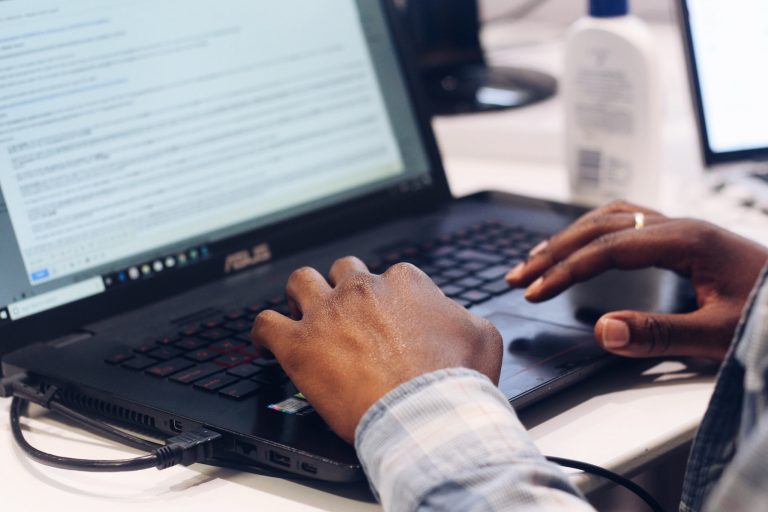 2. Look for additional finance
In a very dynamic environment, many additional sources of finance are becoming available. This blog will almost certainly be out of date within hours of publication, so I won't try and be exhaustive here – check media sites, especially for your sectors and clusters. e.g. Tech Spark, Tech Nation and of course www.gov.uk.
Some sources you may consider are:
Government Aid (Deferred Tax Payments, Loans, Furloughing employees etc.)
Business Interruption Insurance – check if you have this. In the last week I've talked to several SMEs who did not realize they had this cover as part of their insurance package.
Short term loans and overdrafts
Invoice financing
Customer advanced payments – see notes on larger entities above
3. Liquify assets if you have them
As the old saying goes, do not cut off your nose to spite your face! I'm not advocating selling off your key assets here, but many companies have assets that are going to be idle for several months. Can they generate alternate revenues, or can you temporarily reduce lease payments, for example?
4. Look for alternate revenue streams as a temporary measure
Standard business advice is to "hold your focus" and "don't try to progress too many things in parallel". Sometimes, however, rules are made to be broken. If you are facing several months where Plan A cannot progress, does this create an opportunity to do something else in the interim?
This may be looking to your software team to offer themselves up for agency work, this could be using your manufacturing capabilities to supply products to the NHS. It could include your marketing team copywriting for other clients.  Be creative!
Don't overlook the fact that 'furloughing' your staff under one of the government schemes may help your survival more than keeping them on full pay and trying to find alternate revenue. As always, consider all the options.
5. Network – you're not alone.
Although we may be stuck at home, life goes on. Video calling is currently a boom industry! Reach out to colleagues, friends and more – they are a source of creativity and information, as well as a vital resource to keep your spirits up! Look on the bright side – we may even emerge with new cooperation models using less transport infrastructure and other side benefits.
Use the media hubs – they are working hard to keep information updated in a rapidly changing environment – but they are also starting new online initiatives to keep us connected and productive.
Business recovery after a crisis
It is important to think now about your plans as the economy improves. Those companies that position themselves for recovery are far more likely to do so. Consider the following thoughts:
1. Cash flow will still kill you
The recovery will be slow. Plan to turn on your spending taps slowly and carefully monitor your situation regularly. Be prepared for a couple of false dawns and blips in the recovery, and so be prepared to keep your spending low for a little longer than you may think necessary.
However, be prepared to nimbly upscale too if the opportunities are real.  Small companies generally have more flexibility to scale up and down, and this will be key to recovery.
2. Prepare your pipeline during the lull
Marketing is cheaper in a crisis, concentrate on Awareness and Interest (AIDA)

In general, a lot of marketing activity will be scaled back to preserve cash during a crisis. A few very targeted releases may therefore have more impact. Think carefully who you want as your first few customers in the recovery phase and target them. Go back to your go to market strategy and be prepared to almost start again in the same vein.
Be prepared to discount recovery sales

Like you did to gain traction in your early market, think of a recovering market in the same way. Hopefully your profile means you don't need to discount as deeply now, but you need to stimulate growth.
Time your re-entry carefully – service will be key
Once you do commence sales, ensure you are also scaling support back up. Everyone will be hurting and may need more support than normal as they may be short staffed. Plan for this and become their preferred supplier by facilitating their recovery as well as your own.
Marketing will get crowded as the economy recovers – pick your most promising channels for your first recovery sales. If the infrastructure is weaker, consider changing your channels to more direct sales temporarily. If you use distribution, look to the global recovery patterns and choose which to support in priority order.
3. Collaborate in recovery
Other businesses will be recovering too – there may well be opportunities to share costs and cooperate in new ways. Be open to the possibilities.
4. Don't rush.
Recovery will take time. Have realistic timescales to rebuild your business and do not over commit too quickly, whilst still being open to emerging opportunities. This is going to be a balancing act, I admit, but assuming a quick recovery will ensure you fall off the tightrope.
Summary
Don't panic – keep a clear head. I sometimes joke that any serious entrepreneur must have looked over the cliff edge at least three times.  This cliff is real, big and scary, I don't hide from that fact.
But this is what we do. Plan your way through this.
There's no sugar coating this, we won't all survive, but those that do will emerge stronger – and employ the rest of us!
Challenge your pre-crisis assumptions. It is not business as normal, nor will it be. Use the time to re-plan deeply. We rarely get that opportunity in business. Take your immediate actions and then create space for some strategic thinking.
Once you have decided a route forward, ACT!  If you need to make cuts, make them. Businesses will fail through inaction.
Network, network, network!  Help is out there and you are not alone.
For more information on SETsquared Bristol news, opportunities and events, sign up to receive the monthly newsletter.
Recent News, Blogs and Stories
Fast track your technology business