Monika Radclyffe, Centre Director of SETsquared Bristol, expels some common misunderstandings about who can join the business support programme.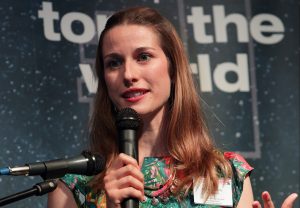 The incubator doesn't have space for startups – MYTH
Business support is delivered through our bespoke acceleration programme, and the majority of our members join us on a virtual basis. However, we do have the whole of the second floor available to us at Engine Shed, and virtual members can still benefit from the community by accessing the Member's Lounge and facilities. We offer desk space in a shared office to small teams or founders, as well as dedicated offices available to teams of 4 to 16 people. These spaces are only available to SETsquared members, and we make it super affordable and flexible so that it is easier for our companies to scale. Many early stage businesses begin in the shared office and move into larger offices as their teams grow.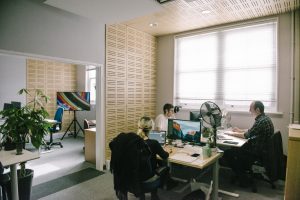 SETsquared Bristol is full of 22-year olds, I won't fit in as I'm older… – MYTH
While there is a stereotype that the typical entrepreneur is in their 20s, this is not true within our incubator. In fact, when we looked into the average age of our founders, we realised it was closer to 40. Many of our companies are run by individuals who have already had a successful corporate career, but took the plunge and launched their own business having identified a problem they thought they could fix. We have members who have just graduated from a university; but also members who are about to retire. Don't ever think you are too young or too old to start your own company!
It's a university-led incubator so you only support student startups or university spin-outs – MYTH
Whilst we are supported by the University of Bristol, our applications are open to all technology startups, even those not associated with the university. We currently work with 13 university spin-outs with an IP originating from academic research, but the majority of our companies are not linked to universities. So why would the university support them, you might ask? Our work with technology startups and scale ups contributes to economic development, and the more jobs they create, the more attractive a city Bristol is for graduates.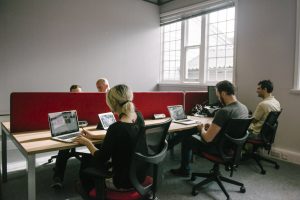 I'm a female founder, I'm not sure I will fit into the male-dominated tech sector – MYTH
The tech sector is traditionally very male dominated, but we have worked hard to attract female business leaders, and are proud of our diverse company founders. Out of our 85 plus ventures, 20 are currently led by women – that is proportionally much higher than the 15% national average. In addition, we run regular Female Founders Forums where women can get together, share their challenges and experiences, and offer support.
Your business has to be less than a year old to join – MYTH
Plenty of our members have businesses that are older than a year; sometimes they are three or four years old but are in need of our incubation services in order to grow, pivot or launch a new technology product. Insphere, a cutting edge measurement and automation company set up in 2013, began SETsquared membership five years later, to help them develop a business model incorporating new hardware and software products.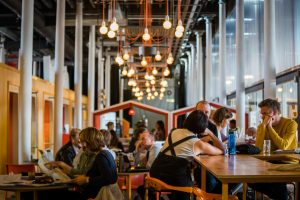 You only take businesses on that have a maximum of three people – MYTH
Many of our members join us with teams of four or more. To us, size doesn't matter in terms of head count. What does matter is that your business model is scalable, tech focussed, and that you can gain value from our business support services. In fact, we offer different levels of membership tailored to the needs of your business growth trajectory, whether you're a one-person founder or growing a team of ten plus!
Are you thinking of setting up your own technology venture, or pivoting or scaling your business? If so then we want to hear from you!
For more information on SETsquared Bristol news, opportunities and events, sign up to receive the monthly newsletter.
Fast track your technology business