Many people would agree that education has long been in need of an update. That's why the long-awaited rise of Edtech has been met with praise worldwide. At SETsquared Bristol, we are proud to support a growing number of tech startups that make it their mission to improve education and the way people can access learning.
Edtech is about more than just digitising the national curriculum. There's endless opportunity in the sector, from the personalisation of learning, or providing access to home education, and deep tech solutions using virtual and augmented reality. In 2018, $16.3 billion was invested into the industry.
There is a clear need for more ideas that will increase the quality of education and upgrade the ways in which we can teach and learn. That's why SETsquared Bristol encourages startups developing Edtech products and services to join our cluster. Here, we take a look at a cross-section of Edtech emerging from the Bristol incubator.
Interactive Scientific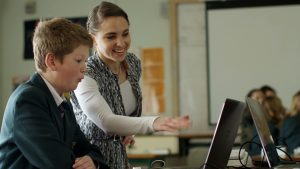 Interactive Scientific (iSci) was founded in 2013 with a vision to bridge the gap between scientific education, research and enterprise. By fusing state-of the-art technology with science and art, it breaks down the barriers to understanding 3D molecular information and scientific data, whilst retaining scientific rigour. Its education product is now available to all schools, and the team has developed a product for science researchers too.
Dr Becky Sage, CEO of iSci, said:
"When joining SETsquared in 2016, we had only done project-based work and we were moving towards a scalable business proposition. Our challenge was finding the right business model and determining product-market fit, which SETsquared has helped us to develop through its services, such as Entrepreneurs-in-Residence, a supportive peer-group, and access to a wider community, including local schools for user testing.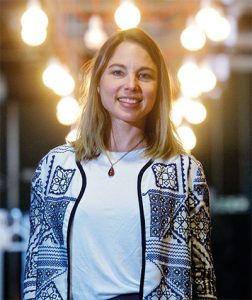 "The most important output of all the SETsquared intervention was helping us to position the company for Science-Led Enterprise, opening us up to a much wider and more lucrative market, which will ultimately allow us to make a bigger impact without losing the core of what we do – making the invisible visible for scientific advancement."
Since joining the incubation programme, Dr Becky Sage has been recognised for her contribution to Edtech, having won Best Elevator Pitch at Tech-Xpo 2016 and been selected by Innovate UK as one of the top 15 Women in Innovation in the UK.
LiketoBe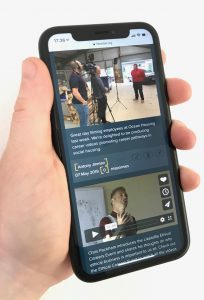 LiketoBe is a social learning platform that connects students with employers to raise their aspirations to a full range of careers and job roles. The platform introduces students to professional online networking and provides regular employer encounters. It is a safe learning environment, where students aged between 13 – 21 years are introduced to the do's and don'ts of professional social media, and have the opportunity to create a positive online presence for future employers to view.
Young learners can use the platform to build their own professional network and find inspiration for career pathways they otherwise may not have encountered within their own localised network of friends, family, and teachers.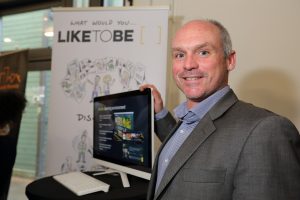 Anthony Jinman, Founder and CEO of LiketoBe, said:
"SETsquared Bristol has enabled me to connect with various "in-residence" experts who have helped to guide me and offered impartial advice whilst I am in the process of growing my team. This, combined with the benefit of working alongside other tech startups, has created an incredibly supportive environment in which to grow my company."
Maths with Parents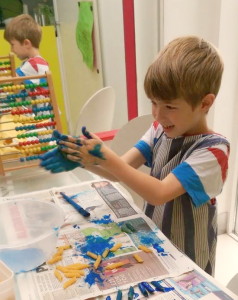 No one has as big an impact on a child's educational success as their parents. Yet in this country, education is often seen as something that just happens at school.
Maths with Parents was launched in 2016 so that every child can be supported at home to achieve in education. They do this by motivating and empowering families to have enjoyable learning experiences together. Through their online platform they provide parents with videos, games and activities, chosen by their child's teacher. Maths with Parents partners with schools to drive and monitor effective parental engagement and to target disadvantaged families.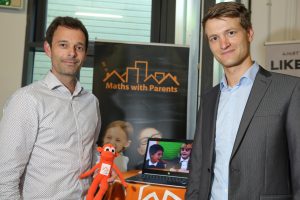 Tom Harbour, Founder of Maths with Parents, said:
"With SETsquared's advice and guidance we have scaled to support more than 10,000 families in over 100 primary schools. We are really excited to take the next steps on our journey with SETsquared's backing. Our plan is to grow our reach in Maths, launch English with Parents and to advocate for Parental Engagement in educational policy. We have an ambitious vision and we are determined to achieve it. "
If you have an Edtech company that would benefit from the SETsquared business incubation programme, apply today and join the impressive cluster of business growing their education and learning technologies in Bristol.
Find out more about SETsquared members here and sign up to the monthly newsletter to get SETsquared Bristol news direct to your inbox.
Fast track your technology business