SETsquared Bristol ran a free 'Jump start your business plan' community workshop at Barton Hill Settlement, with funding from the University of Bristol. Aspiring entrepreneurs and startup Founders, with businesses ranging from consultancies, arts and social enterprise, were treated to an informative, practical and interactive one-day session from the Global No1 Incubator's previous Entrepreneur in Residence, Greville Commins. Here we share our top tips from the session.
It doesn't matter whether a business is for enterprise or not for profit – to create a successful business, you need more than just an idea. You need to identify a problem/need to create an attractive market. It's much easier to start a business if you have a unique product/solution, and a scalable, profitable model.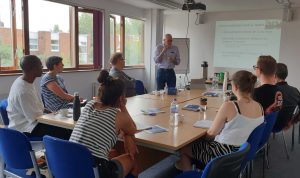 The purpose – why do I need to write a business plan?
A business plan needs to specify the who, what, when, why and how of your business. The ability to succinctly explain what you do verbally, as well as in the plan, is very important.
You need to understand why you're doing the business plan. Its purpose is to give your business direction, to reflect and make you think, as well as an efficient way of communicating your proposition to potential investors.
Your individual reasons for business planning will be unique to your business and its goals. It might be focussed on raising funds to decide and justify how much you need. Or it may be to create a longer-term management tool for running the business and referring to in the future.
Don't underestimate the importance of having all this content in one place – your plan should be a handy repository to refer to and update as needed. A business plan is also a great way to stand out from the crowd – many entrepreneurs know the answer to a question but often can't find the answer fast enough! If you have all the info you need in your business plan, it's a key part of convincing an investor.
What should be included in the plan? How should it be structured?
There is no template for a successful business plan, but it should be a well written plan that tells an exciting story and builds credibility. The order of the sections depends on their importance in your business.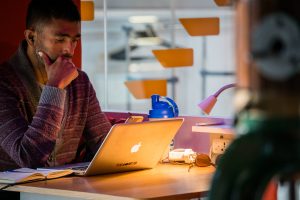 All plans need to include:
the customer problem you are solving/addressing
the market size/forecast – search for the big number that is relative to you and define the business opportunity – don't say that you only need a small percentage of the market. Talk to potential customers, analyse the competition and look at historical trends to inform your numbers
the 4 P's – product, price, place, promotion
financial plans/forecasts – what are you going to sell, for how much, how much money will you make? Include the flow of cash into and out of your company (this is not the same as profit and loss)
funding – this could be grants, loans, investors or FFF (friends, family, fools)
If your business has Intellectual Property (IP), define the IP position, where it comes from, who owns it and how you will protect it. IP can also be your brand or trademark – what's valuable and unique to your business
Info on your team, include short bios for team members and identify the gaps you need to fill.
Think of each section as different slices of pizza, which will be different depending on what kind of business you have and the target market. If your business is product led, talk about that first. A brand or consultancy led company might be different. Most importantly, describe the real value of your business at the beginning.
Your plan should be as short as possible to get the right messages across, 20 to 25 pages or less, plus appendixes with detailed info. Explain the key points in as few words as possible.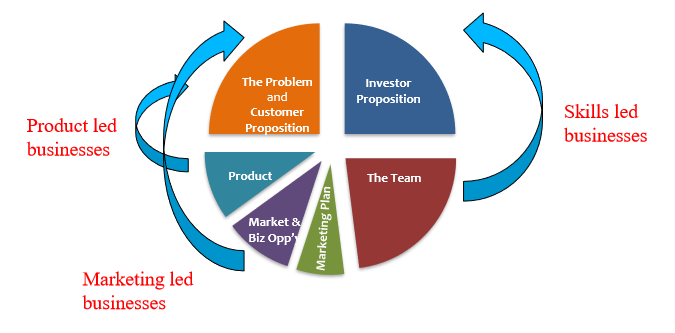 Pitching your business – getting to the 'Ah ha' moment
If people don't get your story in the first 60 seconds of your pitch, the chance is that many won't ever get it!  Use every tool at your disposal to hook someone in and be impactful in the first 60 seconds to draw them in to find out more. Understanding your audience and what you're trying to achieve is key.
Writing a snappy executive summary is a very important skill. An executive summary is a one to two page summary of your business proposition at the start of your plan – it's not a summary of the business plan. A well written, clear executive summary is your opportunity to excite and hook potential investors, and is the key to get the reader past your introduction. It might make sense to write this at the end.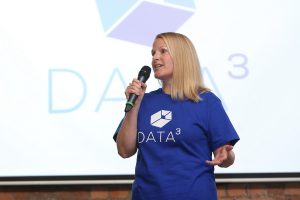 Future planning
The only thing that we know for sure about business plans, is that the forecast is probably wrong!  But that's not a problem. The problem is veering off track and not doing anything about it, which is where your plan comes in.
In order to better scope your business, plan your business trajectory on two graphs, the best-case graph and the worse-case graph, and you can aim to be somewhere in between.
And remember, the plan isn't set in stone, you can change it as you go. Keep referring to your plan and update it as needed, it's there to help.
For more information on SETsquared Bristol news, opportunities and events, sign up to receive the monthly newsletter.
Fast track your technology business